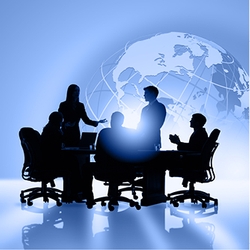 Executive Coaching Conference
06 - 07 March, 2014
The Westin New York at Times Square
New York, NY
05 March, 2014 — Pre-Conference Seminar: Pre-Conference Seminar-Coaching Leaders in Turbulent Times
(Click to display details below)

06 - 07 March, 2014 — Executive Coaching Conference
(Details are being shown below)

06 - 07 March, 2014
| | |
| --- | --- |
| | This program is approved by the International Coach Federation for 9.75 Continuing Coaching Education (CCE) Credits |
Follow this conference on Twitter: #tcbcoach | Follow The Conference Board: @conferenceboard
The Conference Board CEO Challenge® 2013: Countering the Global Slowdown clearly states that the biggest impact on achieving greater business results in today's climate is to focus on "strengthening our Human Capital". The strategies identified to address this challenge fall within the realm of talent management: growing internal talent, providing employee training and development, raising employee engagement, improving the performance management processes and accountability, raising efforts to retain critical talent, and enhancing the effectiveness of the senior management team. Executive Coaching has been built into many aspects of the talent management architecture from coaching C Suite leaders - to providing targeted coaching for new hires.
The 2014 Executive Coaching Conference will explore best and emerging high impact practices that use coaching to strengthen human capital throughout the talent management system and are directly aligned with business priorities. As leaders responsible for coaching in our organizations, this conference will also feature best and emerging practices for managing and leading the coaching practice. Sessions will include:
Using Coaching to Strengthen Business Driven Talent Management Practices
Future Trends in leadership Development – Implications for Executive Coaching
Best Practice Companies Share Ground Breaking Coaching Programs
Developing Managers' Ability to Coach for Change
Exploring the Deeper Neuroscience of Performance Management Conversations
How Bristol Myers Squibb introduced a global rate card and multi-vendor coach cadre
How Does Your Coaching Practice Compare? 2014 External and Internal Coaching Survey Results
Coaching the C Suite in Developing a Global Mindset
The Next Evolution in Managing Coaching Engagements
Innovations in Coaching high Potentials as Part of the SuccessionManagement Planning process
Networking Event - Feedforward
Round Table Luncheon Discussions
Who should attend:
The Executive Coaching Conference is a valuable source of information and insight for those in Coaching, Leadership Development, Succession Management, Human Resource Management, Training and Learning Development, OD, Mentoring, and Line Professionals looking to implement coaching programs in their departments
Please save the Date: 5th of March, 2014
Coaching Leaders in Turbulent Times — Pre-Conference Seminar
For speaking opportunities, please contact Denise Sinuk at denise.sinuk@conferenceboard.org.
For sponsorship opportunities, please contact Michael Felden at Michael.Felden@conferenceboard.org.