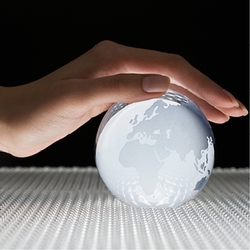 Future Leaders Conference
Building Leaders Through Commitment and Community
14 - 15 November, 2013
Sofitel Chicago Water Tower
Chicago, IL
13 November, 2013 — Pre-Conference Seminar: Learning Agility: Accelerate Leader Development with Certainty
(Details are being shown below)

14 - 15 November, 2013 — Future Leaders Conference
(Click to display details below)

13 November, 2013
Learning Agility: Accelerate Leader Development with Certainty
REGISTRATION AND CONTINENTAL BREAKFAST 8–9 AM
SEMINAR 9 AM–3 PM
In a complex and uncertain market that leaves no room for gambling, be confident you are accurately identifying and developing your future leaders. Research shows that people with high Learning Agility are the most likely to succeed in first-time, challenging roles and get the most out of their development experiences. In this highly interactive session, you will experience Learning Agility in-depth: where it comes from, why it matters, and how it can be leveraged in your organization to ensure a sustainable talent pipeline that aligns with your business strategy and bottom-line objectives.
Participants will explore how Learning Agility can be used to:
Accurately identify and develop key talent with the potential to lead into the future
Accelerate readiness of individuals to take on broader leadership roles
Determine an individual's best development path
Apply a proven formula for develpment that emphasizes learning from stretch assignments
In addition, participants will have an opportunity to experience viaEDGE™, a self-assessment for Learning Agility, with a complimentary online assessment and feedback report.
For speaking opportunities, please contact Denise Sinuk at denise.sinuk@conferenceboard.org.
For sponsorship opportunities, please contact Michael Felden at Michael.Felden@conferenceboard.org.