The labor market conditions in which your company operates affect not only recruiting, but also retention, compensation, productivity, profits, and engagement. We provide labor market metrics and analysis that help inform and underpin your workforce decisions.
PUBLICATIONS

China Center Quick Note: The US election-an unexpected de-stabilizer
17 November 2016
China Center Slidicle: Middle-Aged Women in China—An Unutilized Workforce Opportunity?
03 October 2016
Importing a Solution: Can Immigration Help Mitigate Looming Labor Shortages?
20 September 2016
The Brexit Effect: Unpacking the Impact of Uncertainty on the Economy
02 August 2016
WEBCASTS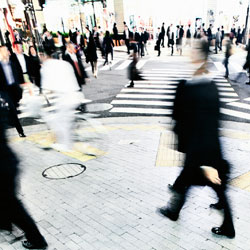 Human Capital Watch™: Workforce Impact
17 May 2017
Human Capital Watch™: The Future of Work
20 September 2017
Human Capital Watch™: Alleviating European Labor Shortages By Leveraging Older Work
18 October 2017
Global Economic Outlook 2017 and the US: Managing Risks and Opportunities as Slow Growth Lingers
29 November 2016