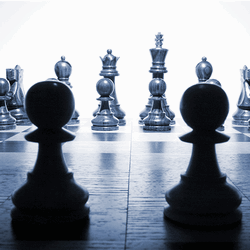 Business Scenario Program
Intelligence for mapping sustainable growth strategies
With our deep knowledge of the global economy, financial markets, consumer behavior, labor markets, productivity, and innovation, we can identify the underlying drivers of change and the uncertainties that come with them. Our insights will help you test corporate strategies across a range of scenarios, including those unique to your organization's business environment.
The Business Scenario Program offers two opportunities for participation:
Each of these approaches offers research-based guidance that can act as an antidote to overly optimistic or pessimistic predictions, political hyperbole, and issue–of–the–week thinking. We combine analytic rigor with imagination to sketch scenarios that reflect the entrepreneurial challenges faced by senior management.
Scenario development process
Contact
For more informatioin, e-mail bsp@conferenceboard.org or contact Desirée van Welsum
+1 212 339 0308span> or desiree.vanwelsum@conferenceboard.org.