In a recent team meeting, my partner Mike asked the group if we knew how many members the Ku Klux Klan had. Various people called out their guesses: 5,000, 20,000, 50,000? (The answer, for all of you who are wondering, is around 3,000.)
Somehow our conversation had veered from our firm's investments to the national reaction to the protests in Charlottesville, Virginia, where white supremacists and neo-Nazis clashed with a counter-demonstrators. One of the white nationalists drove a vehicle into a crowd, killing a young woman. After President Trump issued an unusual statement about violence "on many sides," the national outrage became palpable.
Why was Mike asking about the membership numbers of the KKK? Was he suggesting that since it's such a small organization, this national outrage was overblown? Was he agreeing with the president that the motivation of the counter-protesters was not so benign? Was he defending the rights of any group to gather lawfully and speak freely?
It turns out that Mike, who says he is fiscally conservative and socially liberal, was sensing an overwhelming liberal bias in the room. He wanted his colleagues to be clear on at least one fact that he thought was worth including in the conversation, even if Klan membership is far from a requirement for racism.
With political sentiments running hot in the United States, and a news cycle that seems to have gone into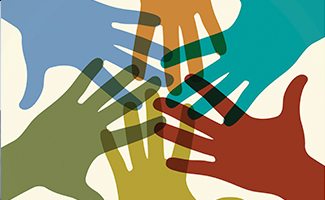 hyperdrive, it's not as unusual as it once was for partisan discussions to flare up at work. As the CEO, I try hard to defuse tense moments in meetings and even informal discussions, hoping to reduce the risk that colleagues become opponents while still leaving room for open and direct discourse.
My own perspective is that political diversity is important; while it might be easier, on one level, to manage an organization where everyone shares a political sensibility, such homogeneity doesn't reflect the real world and might cost you a wider perspective that's attractive to clients and job candidates, and important for considering a wide market of ideas.
But I've found that managing an organization in which there are a range of passionately-held political views requires a proactive approach. Here are some of the principles I've used as a boss for smoothly navigating political discussions:
Be aware of the situations that might trigger a sharp exchange. Have a plan for how you'll handle conflict if it escalates. Either be careful about bringing up themes that could lead to a political argument, or know in advance how you'll handle the conversation after it ensues.
For example, my team was talking about advertising stocks getting hurt because of the fracturing of consumer viewing habits and the impact on traditional media outlets. I suspected someone would interject that the media is very one sided in its depiction of the president and conservatives.
Sure enough, one colleague made this point, but I was prepared with a response. I said that the flight from legacy brands, whether it was media outlets or razors, soap, or denim was apolitical. The power of the internet and social media is to drive consumers toward new products and services. The discussion moved back on track.
Try to avoid broad statements that suggest you or the company supports one political view, particularly if this position has no direct ties to your own business. If political discussion is germane to solving business questions, go for it, but be careful to monitor the temperature and restore balance. You don't want acrimonious political debates distracting your staff from the task at hand.
For example, we have been examining how changing demographic trends in the U.S. may influence consumer tastes, regional economic growth, housing values, and so on. Any group discussion on this topic could become combustible as it veered toward immigration policy, since my staff has a range of opinions on this subject. I kept the team focused on our primary objective: examining the data as an input in investment-making decisions.
When tensions get high, go to the individuals separately, and listen to their points of view. The other day, one partner offered an opinion on how hypocritical it was for Republicans to advocate simultaneously for increased military spending and lower taxes. How could the country pay for the former while cutting revenues?
I know this kind of talk sometimes bothers the moderate Republicans in my office. Many people in our firm are left-leaning politically, and sometimes the talk of what "the Republicans" are doing leaves our more conservative employees feeling defensive, as if they sympathize with far-right radicals. So after the meeting, I went to one colleague's office. We talked about how he sometimes felt unfairly labelled, and I agreed that we needed to work on eliminating that type of impression in our company.
Be an example for your team by respecting diverse political views. When a CEO exhibits intolerance and one-sidedness, it is easier for others to follow suit. I don't hide my own politics, but I also understand that it's beneficial today to discuss various approaches to governmental and social policies. If we prejudge and filter out commentary, we might miss something great. Sometimes, hearing a different view can change our own perspective. And just by listening, we show respect.
This blog first appeared on Harvard Business Review on 10/06/2017.
View our complete listing of Employee Engagement and Diversity & Inclusion blogs.