Employee turnover can be a big challenge for companies. But it creates a unique problem for professional services firms, which have to worry about employees taking clients with them if they leave.
Because of the client-facing and customized nature of service work, such as in law or consulting, clients can become loyal to individual employees rather than firms. This impacts firms of all sizes, and it can be quite costly. For example, when bond manager Bill Gross left Pacific Investment Management Co (Pimco) in 2014 to join rival firm Janus Capital, his clients quickly withdrew over $23.5 billion from Pimco funds. The industry was then thrown into intense competition to win these clients over, with a number of them choosing to follow Gross. Small business owners and entrepreneurs also focus on increasing their client retention rates should their employees leave. However, due to data limitations, large-scale empirical research on this subject has been lacking.
I decided to look at the issue in the context of the federal lobbying industry. In a forthcoming study in the Strategic Management Journal, I empirically investigated when clients follow federal lobbyists who switch firms. The Lobbying Disclosure Act of 1995 (LDA) and Honest Leadership and Open Government Act of 2007 (HLOGA) mandate that lobbying firms file reports for every client they actively lobbied for on a biannual (LDA) or quarterly (HLOGA) basis. These reports include the lobbyists registered to each client, the dollar amount of lobbying revenue earned from that client, and the specific issues lobbied for on their behalf. This data let me link individual lobbyists to their clients over time and observe when clients followed lobbyists who switched firms. My final sample consisted of over 1,800 lobbyists who switched firms between 1998 and 2014. I analyzed the decisions of approximately 18,000 clients (to stay with their current firm or follow their lobbyist).
There were a few significant findings. First, the duration of a client's relationship, with both the lobbyist and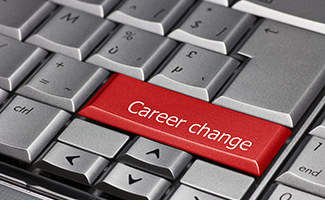 the lobbying firm, influenced where client loyalty resided. I found evidence that, on average, the probability that a client follows an employee who switches firms increases by nearly 2% for each six-month period that the client works with the lobbyist, but decreases by approximately 1% for each six-month period that the client enlists the services of the lobbying firm. This means that a client who hires a lobbying firm and works with a specific lobbyist from day one will be more likely to follow the lobbyist to another firm than a similar client whose relationship with the firm preceded the relationship with the lobbyist. The relative magnitude of these effects is not small: On average, the probability that a client follows a lobbyist doubles after the lobbyist serves the client for 3.5 years.
The way that a client relationship is structured is also important. Clients served by teams are much less likely to follow an employee who quits than those who work with single individuals. To put that in perspective, on average, the probability that a client follows a lobbyist decreases by approximately 2.5% with each additional team member who works directly with the client. In fact, using teams even helps firms retain clients who have an extensive history of working with one lobbyist. The vast majority of clients in my sample worked with teams.
The characteristics of team members matter as well. When clients work with teams of specialists, they are more likely to stay loyal to the firm than when they work with teams of generalists. By specialists, I mean employees who focus on a single area; in the context of lobbying, specialists are those who lobby primarily on a single issue, be it defense, education, energy, or any other of the 79 defined issue topics. Generalists tend to lobby across the board on a variety of issues. My analysis suggests that although teams are helpful for guarding against client loss, they're more effective when the team comprises specialists rather than generalists. I reason that more specialization and division of labor within teams makes it harder for any individual lobbyist to replicate the services that the team can provide.
That said, one risk of using teams to manage clients is that team members may collectively leave to join a competitor or start their own firm. About 19% of lobbyists quit with a coworker, a phenomenon we call "co-mobility." When this happens, the likelihood that a client follows skyrockets — but only if team members had jointly served the client prior to exit. In other words, if two employees quit together but a client has only worked with one of them, the client is not more likely to follow. This highlights the precarious position that managers are in when it comes to maintaining client relationships. Because professional service firms are increasingly serving clients with collaborative teams, firms should try to find ways to reduce the incentive for whole teams to quit.
My study focused on lobbyists, but these effects should generalize to other professional services firms, which share a number of characteristics with lobbying firms. Outside of the professional services industry the results are less clear, but we could imagine similar patterns for customer-facing positions in settings outside of professional services. That said, some important questions remain. For example, do firms benefit from hiring employees who bring clients from their old firms? The answer may seem to be yes, but recruiting these employees could result in a winner's curse where hiring firms overestimate the value these employee will create and systematically overpay them. Another area worth investigating is how and when firms use nonsolicitation clauses to legally prevent employees from taking clients when they leave. Ultimately, however, clients may move as they please, so my findings provide initial evidence that can help managers identify which clients are most at risk of defecting as well as some advice on how to structure relationships to keep their loyalty.
This blog first appeared on Harvard Business Review on 01/31/17.
View our complete listing of Talent Management blogs.