As we have discussed in numerous blogs, it will become increasingly difficult to hire workers in the next two decades as the U.S. labor market gets tighter and competition over talent intensifies. Many firms are already having difficulty filling open positions and/or finding qualified talent for job openings, which is only going to become more difficult as wage growth accelerates and retention rates continue to drop.
The challenge of dealing with hard-to-fill positions during a loose labor market is one that employers are quite experienced in overcoming. However, the situation could be very different when significant labor shortages are affecting the entire labor market. In such an environment, following best practices is not a sufficient solution; most companies do not have a strategy in place to deal with a broad labor shortage across the economy. Business executives will have to be more creative. When confronted with labor shortages and downward pressure on profits, they will feel pushed to increase productivity from existing workers, intensify recruitment efforts, and to minimize attrition.
Investing in human capital analytics (HCA) can help. In a new report, Big Data Doesn't Mean 'Big Brother,' research from The Conference Board reveals how organizations at the leading edge of HCA are leveraging new sources of human capital data to gain a competitive edge. Leaders are using real-time data about their workforce to optimize their human capital. Stronger capabilities in human capital analytics data collection and analysis allows an organization to increase employee engagement, design a more efficient workplace, reduce attrition, and understand what makes top performers successful.
"New data sources available today can give employers unprecedented insight into the strengths, weaknesses, and dynamics of their workforce," said Mary Young, Principal Researcher, Human Capital at The Conference Board and a co-author of the report. "From real-time sentiment polls to email header and calendar analysis to electronic sensing, new technologies help companies identify the behavior patterns of top performers, help other employees improve, and spot emerging issues so leaders can address them quickly."
As capabilities continue to expand, many executives remain wary of implementing the next-generation of human capital analytics. Fearing employee distrust or data mismanagement, business leaders hesitate to use big data. Trust is a prerequisite for employee participation, and the opportunities for misunderstanding are abundant. Yet, as Mary Young and Patti Phillips outline in their report, organizations at the leading edge of HCA find that the benefits far outweigh the risks. For companies to start on the path to building stronger capabilities in human capital data collection and analysis, they must:
Reach out to key stakeholders at the organization,
Allow employees to own their data, and
Be transparent about their motives.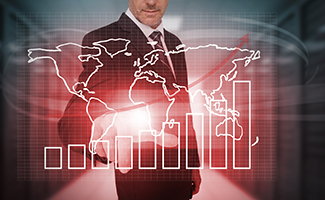 If they do so, the benefits of next-generation HCA are bountiful: Anonymized and aggregated data has enabled organizations to better match employees to their jobs, improve individual performance through targeted investment in training and development, and optimize staffing levels to improve customer experience, as well as increase innovation, collaboration and productivity while reducing cost.
As we face a labor market environment where top talent will grow scarce and increasingly expensive, companies need to get ahead of the curve. Preparing now is vital to future business performance; when properly designed and implemented, next-generation human capital analytics can be a valuable part of the toolkit to mitigate the impact of evolving labor shortages on their workforce and their bottom line.
View our complete listing of Human Capital Analytics and Labor Markets blogs.