"When I use a word," Humpty Dumpty said in rather a scornful tone, "it means just what I choose it to mean — neither more nor less."
"The question is," said Alice, "whether you can make words mean so many different things." ~ Lewis Carroll, Through the Looking Glass
Your executive team/strategic planning team may use utilization, profit, and profitability interchangeably, but should they?
Jerry, the operations manager, raised the issue he felt was most important to discuss in the quarterly strategic planning review meeting. "We have idle machines in Plant Six. We've invested all those dollars in capital and specialized training for the operators. Why haven't we sold enough hours to keep those machines in full utilization? If I have to lay off those operators, it'll take months to train replacements when we need them again."
"We need to understand why we accept business that has such a low profit margin," said Jill, the company's comptroller, adding another major issue to the agenda. "We have a target of 10 percent profitability, so why do we waste our time manufacturing a part that never achieves more than a 5 percent margin?"
Jim, the head of human resources, wanted to focus on a tactical issue. "Our people have gone without bonuses or pay increases for a long time. If we don't do something about this, I'm concerned we'll lose our best people. How will we generate enough profit to afford it?"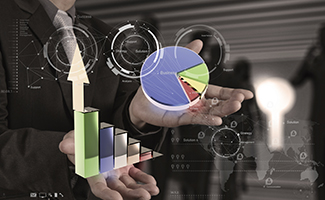 The executive team's subsequent discussions helped them develop a more balanced understanding of a successful business model that takes into account the differences and interactions among utilization, profitability and profit.
Profitability is an accounting construct of ratios offering useful metrics for judging a company's performance. The number is helpful if you'd like to compare your company's performance to that of its peers. Remember that one size does not fit all. Different businesses in varied industries have dramatically different profitability. For example, a supermarket is happy with profitability of one to two percent of sales. Equipment manufacturers, on the other hand, have an average 6.81 percent, with reasonable targets ranging from 6 percent to10 percent. Maximizing the profitability of every part of your business portfolio is key to maximizing its profitability (the ratio of profit to total revenue). However, maximizing profitability will not automatically maximize profit.
Profit, on the other hand, is a measure of how much value – i.e., money – a company has generated from use of its human and capital assets. Consider these two following scenarios. In the first scenario, you sell, produce, and collect payments on $100 million of very profitable business that utilizes 60 percent of your capacity. At 10 percent profitability, that generates a profit of $10 million dollars. In the second scenario, with identical assets but utilizing 78 percent of available capacity, you sell, produce, and collect payments on $125 million of business, at a lower 8.75 percent profitability. That generates a profit of over $11 million. In these examples, lower profitability but greater utilization generates an additional million dollars in profit. At the end of the month, which would you rather brag about – 1.25 percent higher profitability or one million dollars more in profit?
Utilization of capacity is not unlike filling seats on an airplane. Once the plane takes off, the empty seats have no economic value and that unused capacity can never generate profit. This is why airlines use variable pricing to fill as many seats as possible. The same is true for your business. A business model that utilizes excess capacity, even at the cost of lowering profitability, can maximize profit.
Maximizing utilization alone, however, won't automatically maximize profit either. If the direct labor and material cost of producing additional parts or service costs a dollar, then selling those parts for anything less than a dollar will decrease your profit. Dealing with bottlenecks is another area where insisting on maximum utilization of every part of your operation can actually lead you astray. Machines or people that will keep production running can be a smart investment even if they are only utilized a few hours a month. For example, I have an automatic backup generator at my facility. It's only utilized once in a while, but it prevents power outages from causing bottlenecks in my business.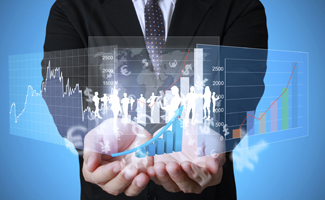 Consider using three different pricing paradigms when bidding on individual jobs. For opportunities at the core of your company's long-term business, use a profitability target that includes all overhead. Your primary sales goal is to build and sustain a customer/revenue base that fully covers all your monthly fixed expenses and a fair profit.
Once your fixed costs are covered, you are free to sell unused capacity using a second pricing paradigm that doesn't have to carry the burden of fixed costs. Every incremental job you run that generates more revenue than its variable costs – direct labor and materials – will drop to the bottom line, increasing your profit (much like a plane flying with a passenger in every seat will generate more profit than one with only the pricey first-class seats occupied).
The insight on the negative impact of focusing exclusively on profitability was the basis of two books by Eliyahu M. Goldratt that every business executive should read: The Goal: A Process of Ongoing Improvement, and its sequel It's Not Luck. In both books, Goldratt reminds us that the goal is to maximize the bottom-line profit generated by utilizing assets rather than maximizing accounting metrics.
My philosophical view of profit is that it's a measure of the value we create from our stewardship of the resources under our management. Maximizing an organization's value requires a balance of maximizing the value of current assets while investing in positioning for the future.
Apply the third pricing paradigm when you're establishing major new customers and/or markets. Here you need to accept that it will be more costly to perform the initial work. Achieving your profitability targets will require the experience you gain from servicing those new customers. You need to build the relationships and gain the experience before being able to match the profitability of existing work. Winning that initial work may require you to accept substantially lower profitability, perhaps even a loss on the first few jobs. Regard the gap between revenue and the targeted profitability as a marketing investment. Track this number and manage it like any other expense. Many companies have a line for R&D in their financial report.
I like to see a marketing investment line that makes these market development investment decisions visible. By making it a managed expense, you can answer the question of "why are we selling this job at a loss?" You can also make sure that the sales team isn't selling everything on price and explaining it away as an investment for the future.
Maximizing your company's value requires more than focusing on one or two accounting metrics and judging the profitability of every piece of business identically. When your company is bidding on business, it is helpful to understand the concepts of utilization, profitability, and profit. Understanding these concepts, and their differences, enables you to be aggressive in bidding on spot business when you have excess capacity, maintaining your price points for your core business, and investing in developing the new customers that will sustain you three to five years from now.
View our complete listing of Strategic HR blogs.