Over the last decade, research initiatives to gather employee feedback and measure engagement levels have become common practice, in part because technology has made it easy to collect, integrate, and analyze a wide range of data. At Sirota, we have worked with a number of organizations to implement employee research programs and glean business relevant insights from the data. Today, more and more of our clients and prospects seem to be experiencing a "maturing" of their employee survey programs and are asking Sirota about alternative methods to drive greater value and insights from the process.
Many organizations are attracted to the thought of gathering more data in order to better understand the employee experience and improve employee performance. There is a desire to link data together in order to understand the best levers to pull for a positive impact. Many are also intrigued by the idea of collecting feedback and data year round in order to identify ebbs and flows of engagement and the impact from specific events. Bottom line is that organizations are moving towards creating more sophisticated, data-based models of what really drives performance.
Many organizations are beginning to experiment with and evaluate these approaches: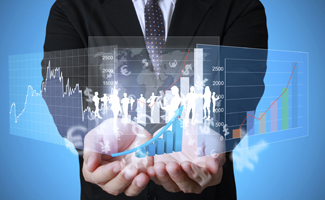 1) "Pulse" Surveys. In our experience, there are 4 common reasons for implementing pulse surveys:
To track progress on action priorities and key drivers of engagement
To track KPI's to identify culture and performance threats as early as possible
To measure employee reactions to a specific event such as a re-org or strategy change
To determine more specific courses of action (e.g. evaluating alternative benefits programs, aesthetic changes to the work environment, etc.)
Pulse surveys can be implemented as a census or a sample depending on the specific purpose.
2) Linking Data Across the Employee Life Cycle. This practice utilizes data from on-boarding, exit, and engagement surveys to track engagement throughout an employee's journey with the organization. This can lead to many insights about the peaks and valleys that typically occur throughout the course of someone's career, and how and where to best intervene in order to ensure employees can maximize their productivity in a more consistent fashion.
3) Continuous Data Gathering. Some organizations are beginning to explore ways to collect feedback and data on a continuous basis throughout the year (rather than once a year through an annual survey). Approaches include implementing an "always on" survey tool that allows employees to respond to questions or provide feedback at their discretion. Another approach is to scan message boards, emails to HR, and even external social media to understand the "sentiment" behind what is being said by employees about the organization and their employee experience. Technologies are improving in this area and the use of continuous data remains largely experimental. Organizations are testing different approaches to see what amount and frequency of data is actually useful.
4) Utilizing Other Forms of Talent Data. We are also seeing organizations start to capture multiple forms of employee data and warehousing that data in order to build a massive predictive analytics database. They are pulling in data from assessments, performance reviews, time trackers, work environment factors, and even things like email and internet statistics. They are then working to link these data to performance indicators.
If you are considering any of these options, here are some important things to keep in mind:
1) Clarify Your Strategic Objectives. Determine what it is you want to learn through your data collection efforts. You don't necessarily need to identify specific research questions – you can learn a lot by seeing what emerges from data. However, you do need a framework – otherwise it is too easy to get lost in the data. From our experience, a good place is to start is by answering these four basic questions:
What do our leaders need to do in order to be more effective?
What is the current employee experience and how can it be improved?
What are the real drivers of performance in our organization?
How is our organization changing? What elements of our culture do we need to enhance, change, and/or maintain?
2) Don't Lose the "Employee Voice." When looking at more sophisticated data modeling approaches, it is important to maintain the "employee voice" as a key part of the equation. Without constant observation of employee behavior, there is only so much you are going to be able to understand about what drives and motivates people to perform at their best. You need to ask them. And, employees need to feel like they have an opportunity to be heard.
3) Watch Out for "Analysis Paralysis." Too much data can be overwhelming and often difficult to make sense out of. If you are not prepared to utilize all the data you are collecting and if you are not prepared to use it to take action, it is better not to collect it.
4) Avoid "Survey Fatigue." Having to respond to lengthy questionnaires every quarter can cause your employees to grow weary of surveys, especially when it is hard for them to see any action being taken within that time period. Some organizations have tried asking a couple very simple attitude questions of employee every single day. This results in a similar effect where employees stop taking their answers seriously and tire of answering the same questions day in and day out.
5) Don't Lose the Annual Survey. Annual surveys present a valuable opportunity to gauge the state of the workforce at a specific point in time. This is valuable for tracking progress, understanding key drivers of engagement, and providing local work groups data to work with, all at the same time. The annual survey is also a powerful platform for driving integrated action-taking. It is a chance to deliver some key messages from the top and encourage people to take action to address organization-wide priorities and team level issues.
6) Consult an Expert. Before considering these alternative approaches, we strongly recommend talking to an expert in order to discuss the various pros and cons, and how to make the most out of these various options. HR will need to be prepared to utilize the data and use it to drive positive change. With pulse surveys in particular it is important to choose the right timing and methodology. For example, when conducting a pulse to track progress on action priorities, the timing should be dictated by the priority itself and the appropriate improvement timeline rather than at arbitrary intervals.
At Sirota, we are working closely with our community of clients to try these new approaches and determine how to best make them work. As researchers and scientists, we are skeptical of anything that sounds like a new magic bullet approach. However, we also believe that many different approaches of data gathering can be useful if implemented in the right way.
This blog first appeared on Sirota's website on 07/11/2014.
View our complete listing of Employee Engagement and Human Capital Analytics blogs.