Click here to watch the on-demand recording of the March Book Discussion webcast, featuring David Sirota and Douglas Klein, as they discuss their latest book, The Enthusiastic Employee.
Please click here to order your copy of The Enthusiastic Employee Second Edition! Enter Discount Code: ENTHUSIASTIC at checkout to receive 35% off the retail price (excluding bundle purchase).
There's a lot about workers in the news, particularly about their job security, pay, and benefits. During the recession – at its depth but continuing to this day -- the focus has been on job insecurity, since millions were laid off and untold millions were – and still are – concerned about losing their jobs. Cuts in benefits – especially healthcare insurance and pensions – are in the news regularly. And, pay stagnation and pay inequity (think of the "1%" and the rapidly increasing ratio of executives' to average workers' pay) now pretty much dominate the headlines about people at work and may have a major impact on the 2014 midterm elections.
I am an organizational psychologist and conversant with the literature in my field. One would have to be incredibly dense not to believe that these factors – all greatly affecting workers' financial well-being – have an enormous impact on workers' lives and their morale in the workplace. Yet, the recent literature in my field infrequently mentions pay, benefits, and job security. The subject matter of my colleagues' blogs, papers, and books is almost entirely about interpersonal relationships, especially between workers and their bosses.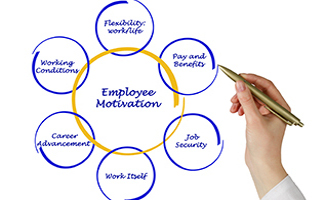 There is no denying that interpersonal relationships are of great importance. People want full and honest communications, want to be asked for their opinions, want latitude to use their judgment on the job, and want recognition for a job well done. A great deal of our recent book – The Enthusiastic Employee: How Companies Profit By Giving Workers What They Want (2nd Edition), co-authored with Douglas A. Klein – is devoted precisely to those factors. But in the book we begin our discussion of what workers want from a job with a discussion of Equity – the desire of workers to be treated fairly, especially when it comes to their financial needs and expectations.
We present a lot of evidence that three categories of goals describe what the overwhelming majority of workers want from their work:
Equity: To be treated fairly in relation to the basic conditions of employment
Achievement: To take pride in one's accomplishments by doing things that matter and doing them well; to receive recognition for one's accomplishments; to take pride in the organization's accomplishments
Camaraderie: To have warm, interesting, and cooperative relations with others in the workplace
When these three goals are satisfied, we show that the result is high employee morale – even enthusiasm – and high performance. But our analyses suggest that although all three categories of goals are important, Equity has a certain basic importance. That is, if people are dissatisfied with the fairness with which they are treated, satisfaction of the other two goals has a relatively minor effect on morale. While basic, however, equity alone is not sufficient to create a highly engaged workforce: the positive impact of fair treatment is greatly magnified when all three goals are being satisfied.
Our argument, therefore, is not that our field is focused on unimportant issues; rather, it's that we neglect one that is truly basic: the impact of management practice on the financial well- being of workers. Think of it: We spend an enormous amount of effort in the field understanding and helping management do something about "employee engagement": the desire of employees to do their best in their jobs and for their companies. But how can one reasonably expect workers to do their best for an entity that is seen as caring little for them? Does it make sense to expect workers to be loyal to a company that, at the first whiff of a business difficulty – or to increase short-term profits in an already highly profitable enterprise -- treats them as quickly disposable objects, rather than laying them off only as a last resort? Can one conceive of many workers being enthusiastic about their companies when in good, profitable times, their pay remains stagnant, or is even cut?
When it comes to the overwhelming majority of workers, one-way loyalty is an oxymoron.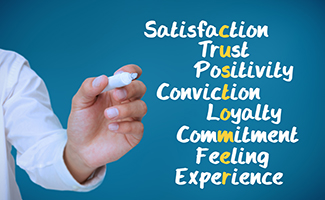 We describe in detail in The Enthusiastic Employee companies with a "partnership culture," organizations such as Costco, Southwest Airlines, and Mayo Clinic. These are all outstanding long-term performers – well above their industry averages – and are notable for their enthusiastic workforces. That enthusiasm derives from a sense on their part that their companies treat them as genuine partners in the enterprise, rather than as children (a Paternalistic culture), or enemies (an Adversarial culture), or ciphers (a Transactional culture). Genuine partnership means treating people as mature, intelligent, and dedicated, employing management practices that satisfy all three goals. That culture puts emphasis on practices such as delegation of authority to the lowest possible level ("empowerment"), full downward and upward communications, and teamwork. But in these organizations, as in actual business partnerships, the financial results of the company's performance are shared equitably, such as in good pay and benefits (relative to the company's means) and in layoffs being used only as a last resort.
Are these dumb managements? Dumb like foxes. Just look at their extraordinary long-term performance. "Long-term" is a key modifier here. These companies are not quick-buck artists. They are in it and therefore invest for the long-run. A key resource for the long-run is the dedication of their people. Many of the executives of these companies claim that that is the key reason for their success.
"…there is one key to profitability and stability during either a boom or bust economy: employee morale."
- Herb Kelleher, Southwest Airlines Founder
Mr. Kelleher and other astute businesspeople know not only that employee morale is critical for company performance but also that it is impossible to build morale if employees' financial needs and expectations are ignored or frustrated. Is that a surprising statement? Of coursenot. What is surprising is how little we hear of it in modern theories of management, including those of I/O psychologists. But, enlisting the willing cooperation of a workforce in achieving the aims of an enterprise is impossible unless people have a sense of elemental fairness in the way they are treated.
This blog first appeared on Sirota's website on 04/08/2014.
View our complete listing of Compensation and Benefits and Employee Engagement blogs.