Like many others, I've been thinking for a while about the problems of the current ap-proaches to fixing the amount of executive remuneration. Much of the current debate ad-dresses the structure, not the total level of remuneration. I do not pretend to have all the answers, but here are a couple of thoughts on how some of the problems arise.
The current approaches to remuneration (compensation, pay) management mainly rest on benchmarking as a technique. Benchmarking in this context means matching what we do in our organisation to the practices of the market. We don't always think about the assumptions that underlie that approach. The key assumptions of a benchmarking approach to remuneration are that there's an efficient market for people and that the data used to determine the level of remuneration are robust and reliable.
If we take a look, first at the efficiency of the market. An efficient market is normally thought of as one where there is/are:
• Much competition (In the remuneration context that would be one where there are many companies recruiting and many job-seekers)
• Uniform motives (e.g. All firms in the market are seeking to maximise profits)
• Low barriers to entry (The skills sought are widely available and there are no non-market factors affecting selection)
• Perfect information (Instantaneous, accurate, complete data is available)
• Homogeneous offerings (All candidates offer, essentially, the same skills and attrib-utes)
Looking at the criteria above, we can see that the market place for junior staff has many of the characteristics of an efficient market.There are many vacancies and job seekers, the motives for recruitment of e.g. a Relationship manager are broadly congruent, regardless of the recruiting bank, the skills are fairly widely available, the remuneration data is reasonably easily available and timely and all the candidates offer, pretty much, the same skills and attributes.
The data available for junior staff are reasonably robust (i.e. statistics with good perfor-mance for data drawn from a wide range of probability distributions, especially for distri-butions that are not normally distributed 1). The data are also acceptably reliable (Repro-ducible, reliability is a measure of precision 2).
Benchmarking approaches to remuneration management were first used to set remunera-tion for junior staff and were used to create the mid-points of base salary ranges and/or "target levels" for bonuses. Because the market for junior staff is reasonably efficient and the data available is robust and reliable, the approach was successful and spread widely.
So far, so good.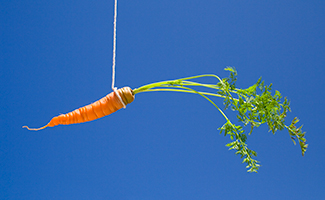 When pressure began to develop for an "objective" approach to executive pay (from directors, investors, commentators, regulators) practitioners turned to the benchmarking approach that worked so well when dealing with junior staff. Benchmarking has now become so embedded as an underlying assumption that much of the focus has been on how remuneration should be structured (stock options, fixed vs variable pay, clawbacks etc) - rather than on how the appropriate quantum of remuneration is best assessed.
But, how efficient is the market for CEO's? Especially, how efficient is the market for CEO's in particular industry sectors in e.g. the countries of South East Asia?
If we look at the market for CEO's in South East Asia we note that:
• At any given time there are few jobs available and not many candidates with the skills and attributes sought.
• Not all firms have the same objectives (Government Linked Companies and State Owned Enterprises, often have - legitimately - different objectives from family con-trolled firms and also from firms with widely dispersed ownership)
• Remuneration data is not easily available and its quality is not generally high
• The few candidates for the posts available offer significantly different skill sets.
In the countries of South East Asia, at least, the characteristics of an efficient market don't seem to be present for CEO's (and other senior executives). It may be that in other parts of the world the situation is different?
Turning to the data that's available for CEO's and senior executives in South East Asia, it is derived from small samples that consequently may not be very robust or reliable. (An excellent and readable overview of the problems of using data can be found in Clay Hel-berg's paper on "The Pitfalls of Data Analysis" 3)
The principal potential sources of error in remuneration data for senior executives arise from the quality of the sample used to make estimates. A small sample size is not always a problem if the group being considered is homogeneous in nature. However, where the small group for which data is available includes incumbents from firms with a wide range of ownership structures, CEO's who are essentially "entrepreneurs" as well as those who are "super-managers/administrators" 4, and who also have a wide range of roles, skills, experience and attributes conclusions need to be drawn and estimates made with considerable caution.
All of the foregoing means that when considering the amount of executive remuneration an approach which is overly reliant on benchmarking can lead those involved (especially remuneration committees) to incorrectly estimate the amount they need to pay, because there isn't an efficient market and the data isn't particularly robust or reliable.
So, what can those involved do to ameliorate the problems? Some specific questions they might want to ask are:
• What are the characteristics of the sample? How representative is it of the group that information is sought about?
• What are the confidence intervals 5 - How sure can we be that, given the size of the sample and the total population, that the result we have really represents what happens in the whole population?
• What is the standard deviation 6 - How much variation is there from the mean in the data? The lower the standard deviation the closer all the numbers are to the mean.
• How useful is the external benchmarking of the quantum of senior executive remuneration in our organisation?
• Should external benchmarking be supplemented with a stronger focus on internal rela-tivities in some cases? (Peter Drucker certainly thought so 7).
Directors and Senior Executives don't want or need to become statisticians or remunera-tion "experts" but perhaps a better understanding of the nature of the data they are dealing with when considering remuneration will help them ask better questions of their advisors, which will in turn help them make a better estimate of the total amount they need to pay.
This blog first appeared on the BPA website on 5/12/2014.
View our complete listing of Compensation and Benefits blogs.
---
1 http://en.wikipedia.org/wiki/Robust_statistics
2 http://www.statistics.com/glossary&term_id=829
3 http://my.execpc.com/~helberg/pitfalls/
4 Please note here that I intend no demeaning of skills of "super managers/administrators" but I would note that many large organisations in South East Asia probably need more of a "super manager" than an "entrepreneur" as their CEO. In any event the appropriate remuneration structure for "entrepreneurs" is likely to be very different from that of "super managers" because the skills are very different.
5 http://www.gifted.uconn.edu/siegle/research/samples/confidenceinterval.htm
6 http://en.wikipedia.org/wiki/Standard_deviation
7 http://www.businessweek.com/stories/2008-09-12/put-a-cap-on-ceo-paybusinessweek-business-news-stock-market-and-financial-advice