Sustainability Webcasts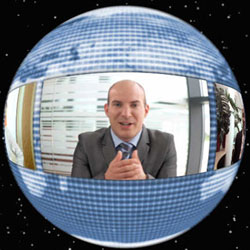 Noble Purpose is Not a Hype!
December 10, 2020 03:00 PM CET [15:00] (Brussels), 09:00 AM ET [09:00] (New York) | Special Webcast
In this webcast Olivier Onghena - author of The Book of Noble Purpose will explain how bringing this purpose into our lives, our enterprises, and the society we live in will alter things for the better.
How Green Will China's Future Be? Implications for International Companies
December 17, 2020 04:00 PM CET [16:00] (Brussels), 10:00 AM ET [10:00] (New York) | Sustainability Watch
Join us as we unpack the implications of China's carbon pledge with Lauri Myllyvirta, Lead Analyst at the Centre for Research on Energy and Clean Air, and Anke Schrader, Research Director at The Conference Board in Asia.