Economy, Strategy & Finance Webcasts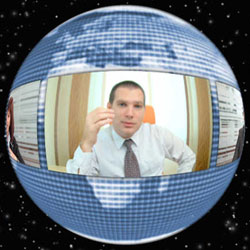 The Move to Agility and Agile
December 08, 2020 03:00 PM CET [15:00] (Brussels), 09:00 AM ET [09:00] (New York) | Next Generation HR
Join us for this webcast as our guest, Sergei Polianski, Global Agile Operations Lead, People & Culture at JT International, shares the story of its transformation journey, especially into Agile HR.
Global Energy and the Gulf Region - What Lies Ahead?
December 09, 2020 11:00 AM ET [11:00] (New York) | Economics Watch
Join our expert economists as they explore our global economic outlook with a focus on the oil market. Explore how oil prices will play a critical role in the pace of global and regional economic recoveries post-pandemic. CPE credit available.