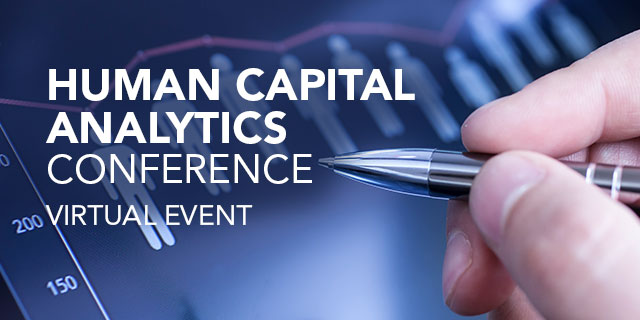 OCTOBER 20 - 21, 2020
VIRTUAL MEETING
October 20 - 21, 2020
About the Conference
With over a decade at the forefront of this change, the 2020 Human Capital Analytics conference will deliver the insights and ideas you need to keep pace with your competition. Join us to learn from today's leading practitioners, and benefit from ample discussions around how HCA integrates into the "Future of Work." Whether you're an emerging user or a seasoned practitioner, walk away with the inspiration and practical guidance you need to grow and develop your HCA function.
Who Should Attend
Vice President and Directors of:
Human Capital Analytics
Workforce Analytics
HR Strategic Analytics
Human Resources and Global Human Resources
HRIS
HR Technology
Workforce Planning
Talent Management
Human Capital Data
Human Capital
and HR & other Business Analysts
Things to Do Now
1. View Last Year's Agenda
We are still working on the 2020 agenda. In the meantime, you can view last year's agenda for an idea of what to expect.
2. Register
This event is free for members ($595 for non-members). Register now to join us for the live virtual event and to receive a link to watch later on-demand.
3. Get Involved
If you would like to get involved in this year's conference, please contact us.