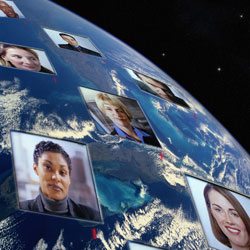 Conference KeyNotes
The Making of a CCO…Tips to the Top
from the 2012 Senior Corporate Communication Conference
05 March, 2013 | (01 hr)
Many speakers today willingly share their insights and advice regarding the latest communications techniques and case studies. But few talk about the other side of the equation…the personal side if you will...of navigating your way to the top and staying there. A former SVP of Corporate Affairs & President of Kraft Foods Foundation will share the unvarnished truth about:
• What it takes to become a global CCO
• The top 5 lessons I wish I'd learned earlier in my career
• How to handle the price you may have to pay to get there–because you can have it all, but not necessarily all at the same time
Audience: If you're involved with internal or external communication, corporate affairs, and organizational effectiveness, you'll find this webcast relevant.
Speakers
Perry Yeatman
Formerly: Senior Vice President, Corporate and Government Affairs and President
Kraft Foods Foundation
Chief Executive Officer
Perry Yeatman Global Partners

Perry Yeatman is a former SVP in Corporate and Government Affairs at Kraft Foods. She is also President of the Kraft Foods Foundation and an award-winning author. For the past 7 years, Perry has been a key advisor to Chairman and CEO, Irene R... Full Bio

Richard Badler (Moderator)

Capitalizing on more than 30 years of practice in all facets of corporate, internal, consumer, reputation, positioning, issues management, advertising and sports marketing work, in the U.S. and around the world, Richard D. Badler embarked on a com... Full Bio