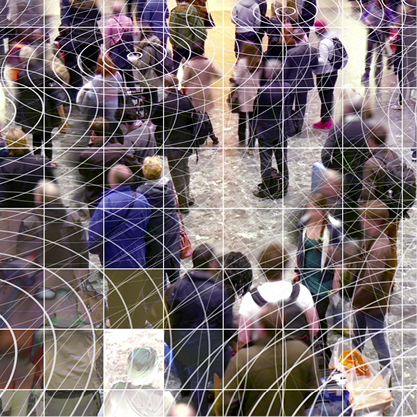 Economics Watch
The Conference Board Economics Watch® - Emerging Markets View
Emerging Markets Quaterly Series
Senior Vice President and Chief Economist Bart van Ark will be joined by special guests to review the current forecast for China, the Asia-Pacific Region and India, along with analysis of special topics of current interest.
Senior Vice President and Chief Economist Bart van Ark will be joined by The Conference Board's expert emerging market economists and other special guests to review the current outlook for China, India, the Asia-Pacific region, Central and Eastern Europe, and South America. The team will discuss how emerging markets are impacted by global and domestic growth drivers and barriers, both in comparison to one another and relative to mature economies.

Following an extremely volatile 2011 – due largely to the European debt crisis – global economic growth is likely to remain under pressure throughout 2012. A recovery in advanced economies will be more than offset by a gradual slowdown in emerging markets as they continue to mature, and Europe will compound the problem and contribute to the slowdown through trade and financial channels.

Although we will continue to see emerging economies drive global growth in 2012, the rate of expansion will be slower than in recent years as emerging markets remain vulnerable to economic conditions in advanced economies. Slower export growth, falling commodity prices, spillover effects from European debt problems, volatility in global capital flows, and their own internal structural imbalances will likely bring emerging market economic growth back to long-term trends. Among the major emerging economies, China's economic growth has moderated to 9.2 percent in 2011 from 10.4 percent in 2010, and is projected to slow further to 8 percent in 2012. In India, the economy grew 9.0 percent in 2011 and is expected to slow to less than 7.0 percent in 2012. Economic growth in Brazil slowed to 3.7 percent in 2011, well below the strong growth of 7.5 percent in 2010. In 2012, we expect a further cooling in Brazil to 3.2 percent.

In the April Emerging Markets Economics Watch webcast, we will discuss The Conference Board's economic outlook for major emerging markets. In light of the current slowdown, this webcast will also specifically address the fiscal and monetary policies underway in a range of countries, and identify business implications, opportunities, and growth risks.
Speakers
Bart van Ark
Executive Vice President & Chief Economist
The Conference Board

Bart van Ark is executive vice president and chief economist of The Conference Board. He leads a team of almost two dozen economists who produce a range of widely watched economic indicators and growth forecasts, as well as indepth global economic... Full Bio