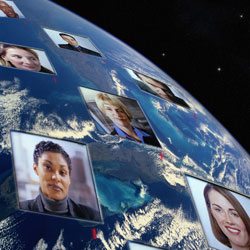 Conference KeyNotes
The Employee Healthcare Workshop
Building a Wellness Program
09 June, 2010 | (01 hr)
This Conference KeyNotes Webcast will provide highlights of The 2010 Employee Healthcare Pre-Conference Workshop, held in February and March, 2010. Video footage of the session will set context for live questions and answers with the presenters.
This webcast will feature highlights from:
Your company's wellness program: If you build it, will they come?
Speakers
Neil F. Gordon, M.D., PhD, MPH, FACC
Chief Medical & Science Officer
Nationwide Better Health

Dr. Gordon is the chief medical and science officer for Nationwide Better HealthSM. In this role, Dr. Gordon oversees performance and outcomes analysis, benchmarking and methodology, clinical development, quality control for clini... Full Bio

Kathleen Herath
Associate Vice President, Health and Productivity
Nationwide Insurance

Kathleen Herath oversees the Health and Productivity strategy at Nationwide for the company's 33,000 associates. In this role, she is responsible for the company's integrated health and productivity program, whic... Full Bio

Jeff Harner (Moderator)
Associate Vice President of Performance and Outcomes
Nationwide Better Health


Mr. Harner is the associate vice president of performance and outcomes for Nationwide Better Health. In this role, he's responsible for the development of analytic services. These activities include analyzing patterns... Full Bio