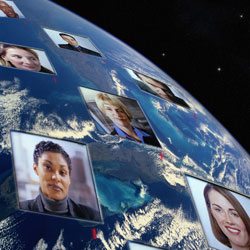 Conference KeyNotes
Onboarding Support for Rapid Growth
We are pleased to introduce Conference KeyNotes, a new offer from The Conference Board, providing the benefits of our signature conferences without the travel cost. Conference KeyNotes includes a webcast with video presentations from selected speakers, live Q&A and a written summary of the conference, including benchmarking data and attendees' planned action steps.
20 March, 2013 | (01 hr)
Onyx, a bio-pharmaceutical company has embraced onboarding as a core element of its strategy for rapid expansion. The presentation will highlight how to assimilate new employees while expanding internationally, foster high performance while retaining strategic focus and transmit key cultural values through the "inflection point" experienced by many start-ups when growth accelerates.
Audience: Onboarding leaders, organizational design and development, learning, leadership development, operations, talent management, and employer branding professionals.
Speakers
Teresa Toller
Senior Director, Global Talent Acquisition
Onyx Pharmaceuticals, Inc.

Teresa has built and lead Talent Acquisition organizations for global organizations. These global roles have included Talent Acquisition, Workforce Planning, Leadership Development, Employer Branding and University programs. Teresa brings an... Full Bio

Meg Gottemoeller (Moderator)
Executive Director of Member Engagement, Human Capital
The Conference Board

Meg Gottemoeller is responsible for bringing the entire range of expertise, research, and programs available from The Conference Board to serve the needs of its members. She oversees more than 40 major conferences and other meetings, 28 councils, ... Full Bio