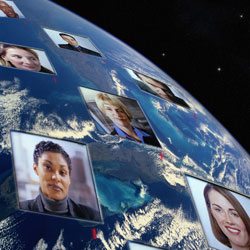 Conference KeyNotes
The Turnaround: Driving and Sustaining True Change
We are pleased to introduce Conference KeyNotes, a new offer from The Conference Board, providing the benefits of our signature conferences without the travel cost. Conference KeyNotes includes a webcast with video presentations from selected speakers, live Q&A and a written summary of the conference, including benchmarking data and attendees' planned action steps.
16 January, 2013 | (01 hr)
This is a story about an organization with a strong reputation and proud history of success. Hear about a journey of leaders who tackled critical business challenges by restructuring people and operating practices to better align with their strategic goals and growth strategy. This case study shares insights on the approach and tactics used to help drive and sustain true change, and ultimately turn the tide of growth and success.
Audience: This webcast is intended for executives from any function charged with leading or supporting major change management or organization design initiatives within their companies.
Speakers
Glenda Friesen
Director, Learning and Organization Development
Black & Veatch Corporation

As a global organization development leader, Glenda has spent 20 years guiding leaders and organizations in tackling the tough challenges of building healthy, productive organizations.? In her current role as Director, Organization Effectiveness (... Full Bio

Hannah Sohn (Moderator)
Manager, New Engagement Products
The Conference Board