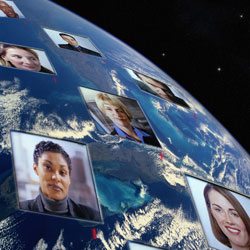 Conference KeyNotes
How Neuroscience Can Inform Our Succession Conversations
We are pleased to introduce Conference KeyNotes, a new offer from The Conference Board, providing the benefits of our signature conferences without the travel cost. Conference KeyNotes includes a webcast with video presentations from selected speakers, live Q&A and a written summary of the conference, including benchmarking data and attendees' planned action steps.
08 February, 2013 | (01 hr)
This webcast is a reprisal of one of the highest rated presentations from the last Succession Management Conference. This session will provide the underlying biological explanation of why we produce our best work when we feel that we are acting out of our own desire and volition. David Rock, author of Your Brain at Work will make the connection between what we have learned about the brain and how important it is to engage the thinking of top talent—to ensure motivation and commitment to performance and development goals and pathways.
Audience: Executives responsible for Succession Management in their organizations with the majority coming from Human Resources, Leadership Development, Talent and Global Talent Management, Training and Development, Employee Development
Speakers
David Rock
Founder
Results Coaching Systems
co-founder
NeuroLeadership Summit
Author of Quiet Leadership and of two forthcoming books; Coaching with the Brain in Mind and The Brain at Work.

David Rock is the founder and CEO of Results Coaching Systems (RCS), which has operations in 15 countries across the globe. In his capacity as CEO, David works with Fortune 500 clients specializing in embedding internal coaching capacity within or... Full Bio