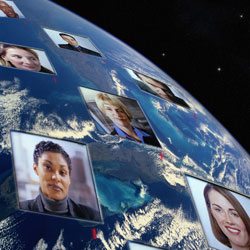 Conference KeyNotes
How to Enrich Talent Assessment Through Predictive Analytics
We are pleased to introduce Conference KeyNotes, a new offer from The Conference Board, providing the benefits of our signature conferences without the travel cost. Conference KeyNotes includes a webcast with video presentations from selected speakers, live Q&A and a written summary of the conference, including benchmarking data and attendees' planned action steps.
22 January, 2013 | (01 hr)
Organizations are increasingly using analytics to work out what their organization and their people need to do to be successful as well as what to avoid doing. Organizations also look to assessments to provide intelligence in hiring, mobilizing and developing employees. Now they want to bring these sources together to align their people potential with their organizational objectives, to better understand their investment choices as well as how they are competing for talent against their competitors. Eugene Burke will describe through case stories how this need is being met through a suite of tools powered by one of the world's largest databases of intelligence on people's potential and predictive talent analytics.
Audience: Anyone who wants to know how to design and deliver human capital analytics in a way that positively affects organizational outcomes. Human resources, finance and IT professionals will also find this session practical and very applicable to their needs.
Speakers
Eugene Burke
Chief Science & Analytic Officer
SHL

Eugene is Chief Science & Analytics Officer at SHL, the global Talent Assessment Company, where he leads on the application of analytics and assessment to inform organisational talent strategy. He has held various roles at SHL including Direct... Full Bio

Meg Gottemoeller (Moderator)
Executive Director of Member Engagement, Human Capital
The Conference Board

Meg Gottemoeller is responsible for bringing the entire range of expertise, research, and programs available from The Conference Board to serve the needs of its members. She oversees more than 40 major conferences and other meetings, 28 councils, ... Full Bio