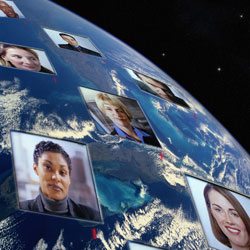 Conference KeyNotes
Leveraging Alliances for Innovation
We are pleased to introduce Conference KeyNotes, a new offer from The Conference Board, providing the benefits of our signature conferences without the travel cost. Conference KeyNotes includes a webcast with video presentations from selected speakers, live Q&A and a written summary of the conference, including benchmarking data and attendees' planned action steps.
07 January, 2013 | (01 hr)
This webcast features one of the most highly rated sessions from our recent Strategic Alliances Conference. Innovation is a key growth driver. Many companies find strength and support for their innovation initiatives through alliances. This keynote will feature a senior executive who developed alliances to bolster their innovation efforts and modernize their business.
Audience: Senior executives from alliances management, corporate development, finance, legal, marketing, and business line executives.
Speakers
Alistair Pim
Vice President of Global Strategic Alliances
Schneider Electric North America

Mr. Pim is vice president of global strategic alliances for Schneider Electric. In this role Mr. Pim is responsible for Alliance strategy and process across all Schneider Business Units, including forming alliances in the Energy Management field. ... Full Bio

Christine Hess (Moderator)
Program Director
The Conference Board

Christine is a marketing and business strategy researcher and conference producer. She is currently the program director for a number of Conference Board conferences and councils. While on staff at The conference Board, Christine was a director of... Full Bio