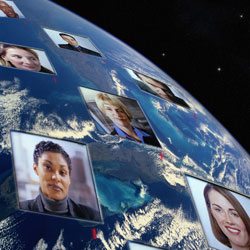 Conference KeyNotes
Why Executive Pay Is Important to Investors
We are pleased to introduce Conference KeyNotes, a new offer from The Conference Board, providing the benefits of our signature conferences without the travel cost. Conference KeyNotes includes a webcast with video presentations from selected speakers, live Q&A and a written summary of the conference, including benchmarking data and attendees' planned action steps.
03 December, 2012 | (01 hr)
As investors have become more sensitive to the implications of executive pay governance, they have insisted on an appropriate sharing of business risks and rewards between shareholders and management. An investor discusses how compensation committees should utilize detailed and reliable analyses and metrics to connect the dots.
Audience: Compensation committee members and senior executives who are accountable to shareholders of major corporations
Speakers
Glenn W. Welling
Founder and Chief Investment Officer
Engaged Capital, LLC

Mr. Welling serves as Principal and Chief Investment Officer of Engaged Capital. Prior to Engaged Capital, Mr. Welling was a Principal and Managing Director at Relational Investors, a $6 billion activist equity fund. At Relational, Mr. Welling was... Full Bio

Donna Dabney (Moderator)
Executive Director, Governance Center
The Conference Board

Donna Dabney joined The Conference Board as executive director of the Governance Center, in August 2012. In her current position, Donna leads the efforts of The Conference Board in the area of corporate governance.

Prior to joining The Con... Full Bio