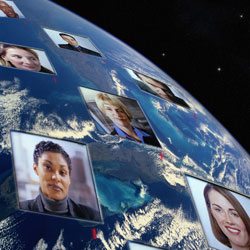 Conference KeyNotes
Change Management:  Transformation at the San Diego Airport Authority (Webcast)
We are pleased to introduce Conference KeyNotes, a new offer from The Conference Board, providing the benefits of our signature conferences without the travel cost. Conference KeyNotes includes a webcast with video presentations from selected speakers, live Q&A and a written summary of the conference, including benchmarking data and attendees' planned action steps.
01 February, 2013 | (01 hr)
Operating within a highly regulated industry and highly complex business environment, The San Diego Airport Authority has transitioned from being part of a large government entity to now operating independently. With high stakes and a staggering level of complexity, the new San Diego Airport Authority faced the ultimate leadership challenge; defining the future of the organization in a way that built trust, integrity and ownership at all levels and across multiple disciplines. Discover how they used focused, visual conversation to create the future and prepare every associate to act with one voice and learn about their plans to keep the momentum going.
Audience: If you are a change practitioner, or executive responsible for change and direction setting, participate in the webcast to gain practical advice and innovative strategies from market leaders.
Speakers
Gary Magenta
Senior Vice President
Root Learning

Gary Magenta is committed to the development of leaders and managers by helping them recognize that leaders who want to change their businesses must change how they engage their people. As the Senior Vice President of Root, a consulting company th... Full Bio

Angela Shafer-Payne
Vice President, Planning and Operations
San Diego County Regional Airport Authority

Ms. Shafer-Payne is Vice President of Planning and Operations at the San Diego County Regional Airport Authority. In her capacity as Vice President of Planning and Operations, Angela is responsible for airside and landside operations, public safet... Full Bio

Molly Breazeale (Moderator)
Owner
AlignED, LLC

Molly Breazeale is the owner of AlignED, LLC. She brings 20+ years of adult learning and consulting experience to the field of leader development and organization effectiveness.

Molly was AVP, Learning and Developmen... Full Bio