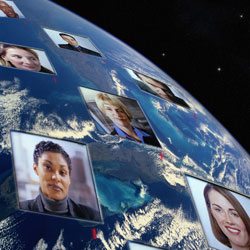 Conference KeyNotes
Shift to Brilliant Employee Brand Experiences: The Vuja de Moment
We are pleased to introduce Conference KeyNotes, a new offer from The Conference Board, providing the benefits of our signature conferences without the travel cost. Conference KeyNotes includes a webcast with video presentations from selected speakers, live Q&A and a written summary of the conference, including benchmarking data and attendees' planned action steps.
26 November, 2012 | (01 hr)
Join us for a reprisal of the highly rated keynote presentation from the last Extending Your Brand To Employees Conference. Creating a renewed vision is the intent of a Vuja de Moment. This session defines a seven-step framework to reignite your brand by extending it to your employees. How do you create a strong emotional bond with them that expands to your customers?
Audience: Executives responsible for employer branding, internal branding, human resources, talent management, marketing, communications
Speakers
Simon Bailey
Chief Brillionaire
Brilliance Institute Inc.

Mr. Bailey innovates and inspires organizational transformation among the world's largest corporations. Recognized internationally as one of the Top 25 Speakers shaping the speaking profession, Mr. Bailey has impacted the lives of more than ... Full Bio

Meg Gottemoeller (Moderator)
Executive Director of Member Engagement, Human Capital
The Conference Board

Meg Gottemoeller is responsible for bringing the entire range of expertise, research, and programs available from The Conference Board to serve the needs of its members. She oversees more than 40 major conferences and other meetings, 28 councils, ... Full Bio