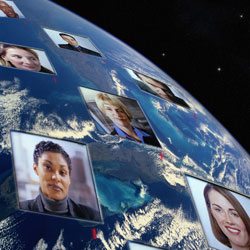 Conference KeyNotes
The Triple Bottom Line: Not a Zero Sum Game
We are pleased to introduce Conference KeyNotes, a new offer from The Conference Board, providing the benefits of our signature conferences without the travel cost. Conference KeyNotes includes a webcast with video presentations from selected speakers, live Q&A and a written summary of the conference, including benchmarking data and attendees' planned action steps.
19 October, 2012 | (01 hr)
In his webcast, Professor Bhattacharya will point out that it is not enough nowadays for companies to "do well" (Profit). Companies need to "do good" as well for communities (People) and the environment (Planet). Achieving this triple bottom line (People, Planet, Profit) is not a zero sum game but these linkages and strategies are often underexplored as most companies are largely in the dark when it comes to understanding how their stakeholders think and feel about their Corporate Responsibility (CR) programs. Based on the research in his book, Prof. Bhattacharya suggests that stakeholders' responses to a company's CR initiatives are driven by three levers: Understanding, Usefulness and Unity (the 3U's model). Drawing on empirical research insights, Prof. Bhattacharya points out how companies can maximize the value of their CR initiatives by fostering strong stakeholder relationships to develop, implement, and evaluate compelling social responsibility programs that generate value for both the company and society.
Audience: Executives in charge of corporate citizenship, community involvement, corporate social responsibility and sustainability, business ethics & compliance, corporate communications, public affairs and public relations, foundations and contributions managers and other professionals responsible for integrating community and business management strategies across the global enterprise
Speakers
C.B. Bhattacharya
Dean of International Relations, E.ON Chair Professor in Corporate Responsibility
European School of Management and Technology

C.B. Bhattacharya is the E.ON Chair Professor in Corporate Responsibility and Dean of International Relations at ESMT, the European School of Management and Technology in Berlin, Germany. He received his Ph.D. in Marketing from the Wharton School,... Full Bio

Thomas Singer (Moderator)
Researcher, Corporate Leadership
The Conference Board

Thomas Singer is a researcher in corporate leadership at The Conference Board. His research focuses on corporate social responsibility and sustainability issues. In addition to his work at The Conference Board, Singer serves as an independent cons... Full Bio