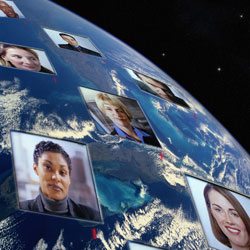 Conference KeyNotes
Bias-Free Leadership: Your Competitive Advantage
We are pleased to introduce Conference KeyNotes, a new offer from The Conference Board, providing the benefits of our signature conferences without the travel cost. Conference KeyNotes includes a webcast with video presentations from selected speakers, live Q&A and a written summary of the conference, including benchmarking data and attendees' planned action steps.
26 September, 2012 | (01 hr)
This session will provide you with skills for overcoming the conscious and unconscious biases that often interfere with effective leadership, a key factor in sustaining any business. Through a focus on how conscious and unconscious bias interferes with the decision-making process, you will learn how to minimize the impact of bias on your ability to lead effectively and model behaviors that facilitate improved ingenuity and intersections across your organization.
Audience: Diversity and inclusion practitioners, legal professionals, compliance officers, business line leaders, education & learning executives, human resources and talent management executives
Speakers
Sondra Thiederman, Ph.D.
Author, Making Diversity Work: Seven Steps for Defeating Bias
President, Cross-Cultural Communications

Dr. Sondra Thiederman is one of the nation's leading experts on workplace diversity, cross-cultural business, and bias reduction. As President of Cross-Cultural Communications, a San Diego based training firm, Sondra has 25 years experience ... Full Bio

Toni Riccardi (Moderator)
Chief Diversity Officer
The Conference Board

Toni L. Riccardi is the chief diversity officer for The Conference Board. She also serves as the subject matter expert for the external diversity content and programs of The Conference Board.

Previously, Riccardi was a principal with the g... Full Bio