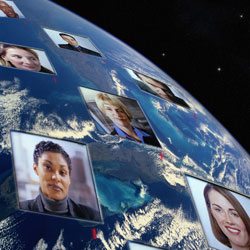 Conference KeyNotes
The Core Elements of a Successful Change Communications Plan
We are pleased to introduce Conference KeyNotes, a new offer from The Conference Board, providing the benefits of our signature conferences without the travel cost. Conference KeyNotes includes a webcast with video presentations from selected speakers, live Q&A and a written summary of the conference, including benchmarking data and attendees' planned action steps.
11 September, 2012 | (01 hr)
Communicating change takes more than sending a memo—it takes the ongoing engagement of all stakeholders. We'll look at winning strategies to accomplish this and examples for communicating with all the people you need to engage—from employees and front-line supervisors to leaders, suppliers, and customers. Then we'll address real-life challenges from participants, devising solutions and the core elements of a change communications plan:
Grabbing the hearts and minds of your stakeholders
Identifying gaps – and filling them
Aligning tactics with the 6 stages of engagement
Leveraging digital and social media
Sustaining change
Audience: If you are a change practitioner, or executive responsible for change and direction setting, participate in this webcast to gain practical advice and innovative strategies from market leaders—as well as to expand your knowledge of others who share these challenges.
Speakers
Janice Y. Burnham
Co-founder and President
ROC Group

Jan Burnham is a co-founder and President of the ROC Group. For
over 30 years, she has helped clients develop and implement communication strategies
to engage employees, leadership and other stakeholders.

Jan&... Full Bio

Hannah Sohn (Moderator)
Manager, New Engagement Products
The Conference Board