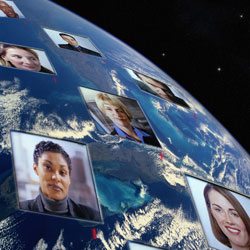 Conference KeyNotes
U.S. Health Care Reform Update: What's Certain, What's Not?
We are pleased to introduce Conference KeyNotes, a new offer from The Conference Board, providing the benefits of our signature conferences without the travel cost. Conference KeyNotes includes a webcast with video presentations from selected speakers, live Q&A and a written summary of the conference, including benchmarking data and attendees' planned action steps.
27 June, 2012 | (01 hr)
With implementation dates for key reform provisions now clearly visible on the planning horizon, employers must define their field of action now—in an environment where only part of what they need to know is actually documented and available. This session will give you an update on the legal, regulatory, and judicial landscape with up-to-the-minute information that clearly delineates what we do (and don't) know.
Audience: Corporate executives involved in human resources, benefits, health care, wellness, communication, human resource administration, total rewards, talent management, and organizational development.
Speakers
James A. Klein
President
American Benefits Council

Mr. Klein is president of the American Benefits Council, a trade association based in Washington, D.C. representing primarily Fortune 500 companies that either sponsor or administer health and retirement benefits covering more than 100 million Ame... Full Bio

Meg Gottemoeller (Moderator)
Executive Director of Member Engagement, Human Capital
The Conference Board

Meg Gottemoeller is responsible for bringing the entire range of expertise, research, and programs available from The Conference Board to serve the needs of its members. She oversees more than 40 major conferences and other meetings, 28 councils, ... Full Bio