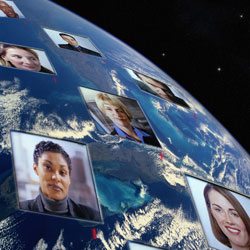 Conference KeyNotes
Centered Leadership: How Talented Women Thrive
We are pleased to introduce Conference KeyNotes, a new offer from The Conference Board, providing the benefits of our signature conferences without the travel cost. Conference KeyNotes includes a webcast with video presentations from selected speakers, live Q&A and a written summary of the conference, including benchmarking data and attendees' planned action steps.
25 June, 2012 | (01 hr)
Joanna Barsh is the leader of McKinsey & Company's Centered Leadership Project. Based on more than five years of research, Joanna will introduce you to the five capabilities of Centered Leadership that she sees in effective leaders. This webcast will help you identify and build on your own strengths as a leader who can make a profound difference in your organization.
Audience: For leaders in key positions across industries, functions and organizational size. Senior executives from CEO/President to SVP, to VP, to Director should find this webcast of interest as well as high potentials and managers.
Speakers
Joanna Barsh
Director
McKinsey & Company

Meg Gottemoeller (Moderator)
Executive Director of Member Engagement, Human Capital
The Conference Board

Meg Gottemoeller is responsible for bringing the entire range of expertise, research, and programs available from The Conference Board to serve the needs of its members. She oversees more than 40 major conferences and other meetings, 28 councils, ... Full Bio