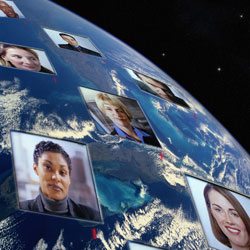 Conference KeyNotes
New Directions, New Perspectives
We are pleased to introduce Conference KeyNotes, a new offer from The Conference Board, providing the benefits of our signature conferences without the travel cost. Conference KeyNotes includes a webcast with video presentations from selected speakers, live Q&A and a written summary of the conference, including benchmarking data and attendees' planned action steps.
19 June, 2012 | (01 hr)
Join us for one of the most highly rated sessions from the recent Executive Coaching Conference. After 25 years as an external executive coach, David Peterson took an internal role at Google as head of executive coaching. One year later, he reflects on what he's learned and how his perspective has changed. He'll also share new insights about how Google uses coaching as part of its broader talent development strategy and initiatives.
Audience: This webcast should provide valuable insight for those in coaching, leadership development, human resource management, training and learning development, organizational design, mentoring, and line professionals looking to implement coaching programs in their departments.
Speakers
David Peterson
Director, Learning and Development
Google, Inc

Dr. Peterson recently joined Google, Inc., where he is responsible for executive coaching and leadership development. Previously, he served as senior vice president and practice leader for PDI Ninth House's worldwide coaching and leadership ... Full Bio

Meg Gottemoeller (Moderator)
Executive Director of Member Engagement, Human Capital
The Conference Board

Meg Gottemoeller is responsible for bringing the entire range of expertise, research, and programs available from The Conference Board to serve the needs of its members. She oversees more than 40 major conferences and other meetings, 28 councils, ... Full Bio