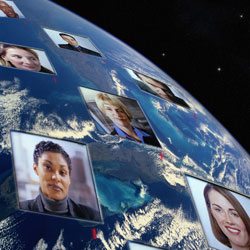 Conference KeyNotes
Leveraging Turnover and Exit Data to Increase Retention
We are pleased to introduce Conference KeyNotes, a new offer from The Conference Board, providing the benefits of our signature conferences without the travel cost. Conference KeyNotes includes a webcast with video presentations from selected speakers, live Q&A and a written summary of the conference, including benchmarking data and attendees' planned action steps.
10 February, 2012 | (01 hr)
After analyzing 19,700 third-party post-exit interviews, Leigh Branham wrote his ground breaking book: The 7 Hidden Reasons Employees Leave: How to Recognize the Subtle Signs and Act Before It's Too Late (AMACOM, 2005). The speaker will report on his analysis of new data based on responses to his Decision-to-Leave study (2004-2011). These latest findings on the process and dynamics of employee turnover lead to his description of how business intelligence can be applied to managing retention.
Audience: Human Resources leaders with HR metrics, analytics and performance management responsibilities; talent management professionals, or anyone responsible for talent acquisition, employee engagement, succession planning or employee and leadership development
Speakers
Leigh Branham
Founder and Managing Principal
Keeping the People, Inc.

Leigh Branham is Founder and Managing Principal of Keeping the People, Inc., Overland Park, Kansas, a consulting firm he founded in 2003 to help organizations analyze the root causes of employee disengagement and turnover and develop and implement... Full Bio

Meg Gottemoeller (Moderator)
Executive Director of Member Engagement, Human Capital
The Conference Board

Meg Gottemoeller is responsible for bringing the entire range of expertise, research, and programs available from The Conference Board to serve the needs of its members. She oversees more than 40 major conferences and other meetings, 28 councils, ... Full Bio