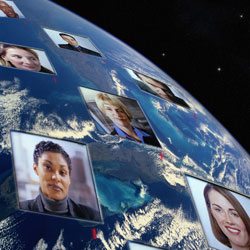 Conference KeyNotes
Strategies for Expanding Global Partnerships
We are pleased to introduce Conference KeyNotes, a new offer from The Conference Board, providing the benefits of our signature conferences without the travel cost. Conference KeyNotes includes a webcast with video presentations from selected speakers, live Q&A and a written summary of the conference, including benchmarking data and attendees' planned action steps.
26 January, 2012 | (01 hr)
Growth, innovation and expansion into new markets are three key benefits of strategic alliances. Indeed, alliances are an important growth strategy for many companies; however, it can be a challenge to maintain successful and profitable ones. In this session you will hear candid insights from Xerox Corporation's head of worldwide alliances on developing a global alliance strategy, assessing internal resources and achieving clearly defined goals.
In viewing , participants will:
Hear how Xerox developed a global alliance strategy
Learn how Xerox assessed internal resources
Understand how Xerox achieved clearly defined goals
Audience: senior strategic alliance executives responsible for managing alliances, business development, marketing, finance and legal executives
Speakers
Russ Buchanan
Vice President
Worldwide Alliances Xerox Corporation

As vice president of worldwide alliances for Xerox Corporation, Russ Buchanan develops strategic partnerships with some of the world's best-known IT services and product companies. He and his team have extensive experience in creating collab... Full Bio

Jessica Wadd (Moderator)
Senior Consultant
Vantage Partners

Jessica Wadd is a Senior Consultant with Vantage Partners, LLC where much of her work focuses on the firm's Supplier Management practice. During her time with Vantage, Jessica has worked with several firms across the financial services... Full Bio