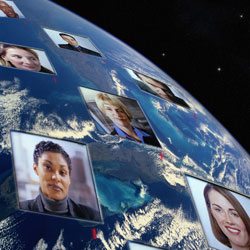 Conference KeyNotes
Succession Management at Sara Lee
We are pleased to introduce Conference KeyNotes, a new offer from The Conference Board, providing the benefits of our signature conferences without the travel cost. Conference KeyNotes includes a webcast with video presentations from selected speakers, live Q&A and a written summary of the conference, including benchmarking data and attendees' planned action steps.
09 January, 2012 | (01 hr)
Is your organization still struggling with a lack of leadership bench despite efforts to manage succession? Do you have inconsistencies across the organization in terms of philosophy or principles, understanding of terms and frameworks, clarity of scope, and how decisions are being made? Sara Lee will discuss how they have gained alignment on key principles and components across the organization and their work to upgrade and link their succession process with its strategy. Hear key observations on these efforts as well as insights from similar work across a variety of organizations.
Audience: Senior vice presidents, vice presidents, directors and managers responsible for Succession Management in their organizations with the majority coming from Human Resources, Leadership Development, Talent and Global Talent Management, Training and Development, Employee Development, and Diversity.
Speakers
Stephen Cerrone
EVP, Human Resources
Sara Lee Corporation

Dr. Cerrone is executive vice president of human resources of Sara Lee Corporation and is responsible for the company's global human resources and communications organizations. He was elected an officer of the corporation in 2007. In January... Full Bio

Dave Heine
EVP, Board and C Suite Solutions
PDI Ninth House

Dr. Heine's consulting practice focuses on assisting Boards and CEOs with identifying successors, developing, and improving the performance of Chief Executives and other senior executives, and with improving Board and senior team effectivene... Full Bio

Meg Gottemoeller (Moderator)
Executive Director of Member Engagement, Human Capital
The Conference Board

Meg Gottemoeller is responsible for bringing the entire range of expertise, research, and programs available from The Conference Board to serve the needs of its members. She oversees more than 40 major conferences and other meetings, 28 councils, ... Full Bio