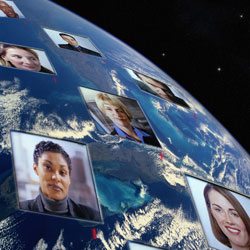 Conference KeyNotes
Hilton Worldwide and their Global Approach to Executive Coaching
We are pleased to introduce Conference KeyNotes, a new offer from The Conference Board, providing the benefits of our signature conferences without the travel cost. Conference KeyNotes includes a webcast with video presentations from selected speakers, live Q&A and a written summary of the conference, including benchmarking data and attendees' planned action steps.
30 November, 2011 | (01 hr)
Dottie Brienza is the Senior Vice President, Global Talent Management at Hilton Worldwide where she is responsible for Leadership Development including Executive Development and Coaching, Learning and Development, Performance Management, Succession Planning, Diversity & Inclusion, and Talent Acquisition. Dottie will discuss how in today's competitive marketplace, Hilton Worldwide's investment in executive coaching helps them effectively transition, develop and retain leaders. She will share how coaching is integrated into HWW's overall Leadership Development strategy, as well as how coaching is deployed via a variety of both individual and group programs and approaches including development of General Managers.
Audience: Executives responsible for Executive Leadership Development, Executive Coaching, Talent Management, Human Resources, Learning & Development
Speakers
Dottie Brienza
Senior Vice President, Global Talent Management
Hilton Worldwide

Ms. Brienza joined Hilton Worldwide on March 1, 2010 as senior vice president of Global Talent Management. In her role, Ms. Brienza is responsible for the overall strategy for Talent Management globally across Hilton Worldwide, including programs,... Full Bio

Amy Lui Abel, Ph.D. (Moderator)
Director, Human Capital Research
The Conference Board

Amy Lui Abel is the director of human capital research at The Conference Board. She leads research efforts focusing on human capital analytics, labor markets, workforce readiness, strategic workforce planning, talent management, diversity and incl... Full Bio