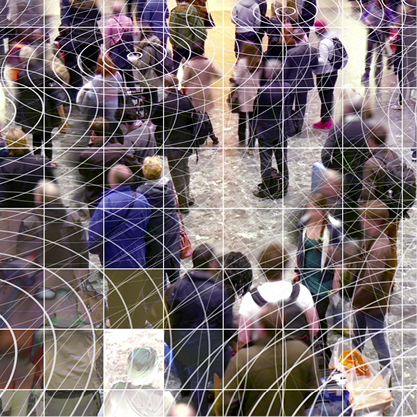 Economics Watch
The Conference Board Economics Watch® - Emerging Markets View
Economics Watch is a complimentary global service for member companies that helps senior executives understand changing business and economic conditions worldwide. It offers concise, insightful perspectives on overall economic activity, consumer and CEO confidence, labor market and demographic trends, and productivity so that business executives can better understand what is happening – and what is likely to happen – in the U.S. and global economies.
Senior Vice President and Chief Economist Bart van Ark will be joined by special guests to review the current forecast for China, the Asia-Pacific Region and India, along with analysis of special topics of current interest.
The Conference Board Economics Watch® - Emerging Markets View
Emerging Markets Quaterly Series
As the global economy is expected to slow in the second half of the year, countries and corporations are under pressure to operate even more efficiently within the global marketplace to compensate for slowing revenue with higher productivity and lower cost. To date, many large, dynamic emerging economies have escaped this challenge, as they relied on relatively easy productivity gains afforded by catch-up growth – by moving towards international best practices, relying on technology transfers from the developed world and investing heavily to update poor quality infrastructure.
However, recent stagnation and fragility in the mature economies is taking its toll on exports. In addition, slow progress on domestic reforms in several countries, including all four BRIC economies, makes it more difficult to open up new avenues of rapid growth. And, finally, once the performance gap with mature economies narrows further, emerging economies become more dependent on their own internal capabilities to push out the innovation frontier.
In this environment, businesses in emerging economies must build new and sustainable capabilities to continue growth, requiring an intense focus on processes ranging from integrating the newest technologies and investing in human capital to building modern statewide infrastructure to finding ways for governments to effectively partner with private firms.
In the July version of Emerging Markets Economics Watch we will discuss the advantages and constraints experienced by the major emerging markets with regard to competitiveness, in the midst of a longer-term easing in global demand. We will also outline the pitfalls and opportunities that different emerging economies should watch out for in light of the recent economic slowdown and continued uncertainty from Europe.
Speakers
Bart van Ark
Executive Vice President & Chief Economist
The Conference Board

Bart van Ark is executive vice president and chief economist of The Conference Board. He leads a team of almost two dozen economists who produce a range of widely watched economic indicators and growth forecasts, as well as indepth global economic... Full Bio

Andrew Polk
Economist
The Conference Board

Andrew Polk is the resident economist at The Conference Board China Center for Economics and Business in Beijing. Previously, Polk worked at the Institute of International Finance, where he conducted macroeconomic analysis on emerging markets in t... Full Bio

Andre Hofman
Director CEPAL Review
United Nations/ECLAC, Santiago de Chile

Dr. Andre Hofman is editor of CEPAL Review the academic journal of the Economic Commission for Latin America and the Caribbean of the United Nations (CEPAL in spanisch acronyms). He also directs a research project on economic growth, productivity ... Full Bio