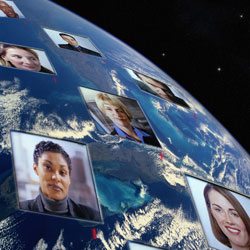 Conference KeyNotes
The Middle Matters: Leveraging Mid-Level Leaders to Drive Performance
We are pleased to introduce Conference KeyNotes, a new offer from The Conference Board, providing the benefits of our signature conferences without the travel cost. Conference KeyNotes includes a webcast with video presentations from selected speakers, live Q&A and a written summary of the conference, including benchmarking data and attendees' planned action steps.
30 August, 2011 | (01 hr)
This Conference KeyNotes Webcast from the 2011 Talent Management Conference will feature Kris Routch, Senior Consultant at Development Dimensions International (DDI) and Dr. William Shepherd, Senior Vice President Human Resources, Director, Recruitment and Development, Huntington Bancshares Incorporated. The session will share highlights on how you can leverage mid-level managers to increase performance within your organization.
Who Should Attend:
Directors, Vice Presidents responsible for Human Resources, Talent Management, Leadership Development and Training and Development
Speakers
William Shepherd Ph.D.
Senior Vice President, Human Resources, Director, Recruitment and Development
Huntington Bancshares Incorporated

Dr. Shepherd has responsibility for the design and implementation of Huntington Bancshare's succession planning, leadership development, performance management, coaching, and organizational culture programs and processes. Dr. Shepherd ... Full Bio

Kris Routch
Executive Consultant
Development Dimensions International (DDI)

Kris is an Executive Consultant at DDI where he specializes in the assessment, development, and coaching of senior leaders. Prior to joining DDI in 2008, Kris had compiled over 20 years of diverse business experience across a myriad of business di... Full Bio

Jennifer Donahue
Consultant
Development Dimensions International (DDI)

Jennifer Donahue is a Consultant for DDI's Executive Solutions Group, and has been extensively involved in DDI's work in the area of mid-level assessment and development. Jennifer has more than 15 years of experience in corp... Full Bio