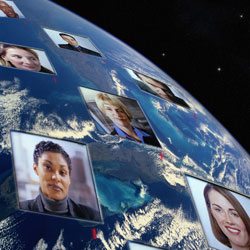 Conference KeyNotes
Extending Your Brand to Employees
We are pleased to introduce Conference KeyNotes, a new offer from The Conference Board, providing the benefits of our signature conferences without the travel cost. Conference KeyNotes includes a webcast with video presentations from selected speakers, live Q&A and a written summary of the conference, including benchmarking data and attendees' planned action steps.
07 September, 2011 | (01 hr)
This Conference KeyNotes Webcast will feature Dr. James Merlino, Chief Experience Officer, The Cleveland Clinic, discussing the connection between employee engagement and patient satisfaction. He'll describe how the 90 year old institution built a business case to buck the traditional physician-centric culture and brand every employee as a caregiver, provide a common training program for all 42,000 employees from top doctors to custodians and drive a culture of innovation.
Participants will have the opportunity to pose questions to Dr. Merlino.
Who Should Attend:

Executives responisblbe for Employer branding, Internal branding, Human Resources, Talent Management, Marketing, Communications


Speakers
Dr. James Merlino
Chief Experience Officer
The Cleveland Clinic

James Merlino, M.D., is the Chief Experience Officer of the Cleveland Clinic health system, and founder and President of the Association for Patient Experience. Committed to patient-centered care, he leads initiatives to improve servic... Full Bio

Allan Steinmetz (Moderator)
Founder and CEO
Inward Strategic Consulting Inc.

Allan Steinmetz is the founder and CEO of Inward Strategic Consulting. Allan has over 30 years experience in strategy, marketing management, and advertising and communications, having worked for some of the world's most respected advertising and m... Full Bio