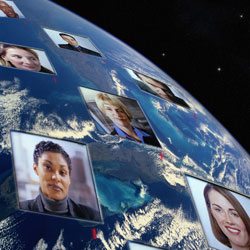 Conference KeyNotes
Strategic Outsourcing: Capitalizing on Opportunities in the New Global Landscape
We are pleased to introduce Conference KeyNotes, a new offer from The Conference Board, providing the benefits of our signature conferences without the travel cost. Conference KeyNotes includes a webcast with video presentations from selected speakers, live Q&A and a written summary of the conference, including benchmarking data and attendees' planned action steps.
11 May, 2011 | (01 hr)
This Conference KeyNotes Webcast will include discussion of key findings that emerged from The 2011 Strategic Outsourcing Conference. The Conference was themed: "Capitalizing on Opportunities in the New Global Landscape".
The discussion will cover:
Outsourcing as more than a cost cutting measure
Managing growing complexity
Structuring and nurturing partnerships
Emerging risks: data security and service
Governance: across cultures and continents
Participants will have the opportunity to pose questions to the speakers.
Who Should Attend:
Executives responsible for Shared Services, Outsourcing, Offshoring
Speakers
Kevin McDonald
Director, HR Operations
The E.W. Scripps Company

Kevin McDonald has over 12 years of experience working within both large and mid-market companies in virtually every aspect of HR operations, technology strategy and implementation. With a primary focus on HR Technology, HR service delivery and re... Full Bio

Ajay Bolina
Senior Manager
Deloitte Consulting LLP

Ajay Bolina is a Senior Manager in Deloitte Consulting LLP's Outsourcing Advisory Practice, specializing in Infrastructure Operations and Financial Services Institutions. Ajay led the team which designed and built the Vendor Management ... Full Bio

Antonius Heijmen (Moderator)
Senior Advisor, Outsourcing/Offshoring

Antonius ("Ton") Heijmen is senior advisor, outsourcing/offshoring, at The Conference Board. He has 35 years of experience in global operations, business development,
and consulting. He oversaw The Conference Board research projec... Full Bio