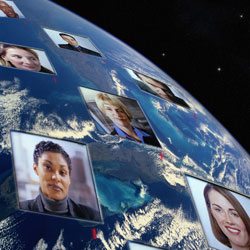 Conference KeyNotes
Employee Engagement in Health Care
We are pleased to introduce Conference KeyNotes, a new offer from The Conference Board, providing the benefits of our signature conferences without the travel cost. Conference KeyNotes includes a webcast with video presentations from selected speakers, live Q&A and a written summary of the conference, including benchmarking data and attendees' planned action steps.
01 June, 2011 | (01 hr)
This is a four part Conference KeyNotes Webcast series to include video clips and live discussion of sessions delivered at The 2011 Employee Health Care Conference.
During these sessions, executives will discuss:
June 1
The new world of employee engagement in health care
Innovations in health care: not an oxymoron
Participants will have the opportunity to pose questions to the speakers.
Who Should Attend:
Executives responsible for Employee Health Plans, Employee Benefits, Employee Wellness, Employee Engagement.
Speakers
David Dickey
CEO
Second Story Sales

David is an experienced leader of health and healthcare services. He began his career with Aetna in various sales, account management, sales training, and sales management roles across small, mid-sized and national accounts inclu... Full Bio

Leighton Read
Partner
Alloy Ventures and Seriosity, Inc.

Dr. Read is an entrepreneur, chief executive officer, author, investor, speaker, and an outstanding contributor to the discovery of new medicines, life science research, and public health. He founded Affymax NV (with Alejandro Zaffaroni) and Aviro... Full Bio

Gregg Mauro (Moderator)
Program Director
The Conference Board

Mr. Mauro joined The Conference Board in 1998 as a portfolio manager and program director. He founded and chaired The Conference Board's Employee Health Care Council, Tax Executives Council, Working Groups on Consumer Driven Health Care, Emp... Full Bio