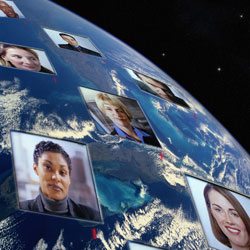 Conference KeyNotes
Helping Employees Contribute to Business Success
We are pleased to introduce Conference KeyNotes, a new offer from The Conference Board, providing the benefits of our signature conferences without the travel cost. Conference KeyNotes includes a webcast with video presentations from selected speakers, live Q&A and a written summary of the conference, including benchmarking data and attendees' planned action steps.
05 May, 2011 | (01 hr)
This Conference KeyNotes Webcast will feature corporate executives discussing how they help their employees understand their role in upholding and delivering on the business strategy, brand promise and a great customer experience. They will discuss current best practices, lessons learned in recent years and where we need to focus our efforts to truly achieve our business objectives.
The discussion will help set the stage for The 2011 Extending Your Brand to Employees Conference (June 16-17, 2011) in New York. Reference code DG1 for a $300 discount on the Conference. See agenda details here: www.conferenceboard.org/extendingbrand
Who Should Attend:
Executives responsible for Employer branding, Internal branding, Human Resources, Talent Management, Marketing, Communications
Speakers
Carol Robbins
Chief Branding Officer
Prudential Financial, Inc.

Carol Robbins serves as Chief Branding Officer for Prudential Financial. In this role, she is responsible for developing, implementing, and overseeing the strategic direction of branding throughout the company. Providing ongoing stewardshi... Full Bio

Debbie Lower
VP, Marketing and Communications
Convergys

Debbie Lower is vice president of marketing and communications at Convergys Corporation, the global leader in relationship management. She is recognized as an effective and talented leader at Convergys, known for her delivery of results and for he... Full Bio

Chris Gay (Moderator)
Principal
Bridge Consulting

Chris Gay, ABC, is a co-founder of Bridge Consulting, a network of engagement and communication professionals who provide full-service solutions to organizations of all sizes, industries and geographic locations. She and her organization part... Full Bio