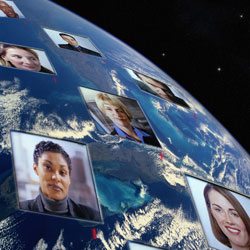 Conference KeyNotes
Corporate Image & Branding: New Ways to Engage Stakeholders
We are pleased to introduce Conference KeyNotes, a new offer from The Conference Board, providing the benefits of our signature conferences without the travel cost. Conference KeyNotes includes a webcast with video presentations from selected speakers, live Q&A and a written summary of the conference, including benchmarking data and attendees' planned action steps.
07 April, 2011 | (01 hr)
This Conference KeyNotes Webcast will include video clips and live discussion of a session delivered at The 2011 Corporate Image and Branding Conference. Executives will discuss new ways to engage stakeholders in a brand.
Participants will have the opportunity to pose questions to the speakers.
Who Should Attend:
Executives responsible for marketing, branding, brand management and communications.
Speakers
Hampton Bridwell
President & Chief Executive Officer
Brand Logic

Mr. Bridwell is president and chief executive officer of BrandLogic, an independent branding consultancy communications firm that provides research, strategy, design, implementation and management of brand programs. He manages client relationships... Full Bio

Lee Green
Vice President, IBM Brand Experience and Strategic Design
IBM Corporation

Lee Green is the Vice President, Worldwide IBM Brand Experience and Strategic Design. He has responsibility for IBM's worldwide brand experience initiatives, strategic design and IBM's Design Consulting Services offering for IBM clients.&nbs... Full Bio

David Reyes-Guerra (Moderator)
Vice President & Chief Marketing Officer

David Reyes-Guerra is Vice President and Chief Marketing Offi cer of The Conference Board.

As a writer, photojournalist, and branding expert, he has directed a variety of programs in a 30-year career spanning corporate positioning and bran... Full Bio