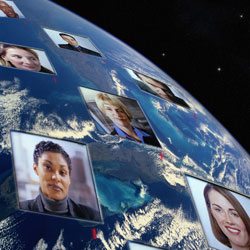 Conference KeyNotes
Senior Human Resource Executives and the CEO's Agenda
We are pleased to introduce Conference KeyNotes, a new offer from The Conference Board, providing the benefits of our signature conferences without the travel cost. Conference KeyNotes includes a webcast with video presentations from selected speakers, live Q&A and a written summary of the conference, including benchmarking data and attendees' planned action steps.
15 April, 2011 | (01 hr)
This Conference KeyNotes Webcast will include discussion of and video clips from The 2010 Senior Human Resource Executive Conference.
The discussion will cover:
Insights from the Deputy Secretary of Labor
The CEO Agenda and Leadership
Participants will have the opportunity to pose questions to the speakers.
Who Should Attend:
Executives responsible for Human Resources, Talent Management, Leadership and Workforce Development.
Speakers
Seth Harris
Deputy Secretary
U.S. Department of Labor

Seth Harris was nominated to be the Deputy Secretary of Labor on February 23, 2009. Prior to joining the Department, Mr. Harris served as a Professor of Law at New York Law School and Director of its Labor & Employment Law Programs. While tea... Full Bio

Nicolas von Rosty
Corporate Vice President
Siemens AG

Dr. Nicolas von Rosty is a Corporate Vice President and leads Executive Development for Siemens. Responsible for senior managers' compensation & benefits, Siemens Corporate Key Functions worldwide and talent development, he assumed the r... Full Bio

Meg Gottemoeller (Moderator)
Executive Director of Member Engagement, Human Capital
The Conference Board

Meg Gottemoeller is responsible for bringing the entire range of expertise, research, and programs available from The Conference Board to serve the needs of its members. She oversees more than 40 major conferences and other meetings, 28 councils, ... Full Bio