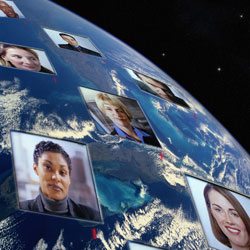 Conference KeyNotes
Lessons From America's Top CMOs
We are pleased to introduce Conference KeyNotes, a new offer from The Conference Board, providing the benefits of our signature conferences without the travel cost. Conference KeyNotes includes a webcast with video presentations from selected speakers, live Q&A and a written summary of the conference, including benchmarking data and attendees' planned action steps.
07 April, 2011 | (01 hr)
This Conference KeyNotes Webcast will include discussion of and video clips from The 2010 Senior Marketing Executive Conference.
The discussion will cover:
Lessons From America's Top CMO's
A Case Study of Reinventing Marvel (Comic Books)
Participants will have the opportunity to pose questions to the speakers.
Who Should Attend:
Executives responsible for Marketing and Branding.
Speakers
Peter Cuneo
Former Chief Executive Officer
Marvel

Peter is the Managing Partner of Cuneo Capital Partners. He is a recognized leader in business turnarounds. He has completed seven turnarounds of distressed branded businesses in the global media and consumer products sectors since 198... Full Bio

John Gerzema
President
Young & Rubicam Brand Asset

John Gerzema is a world-renowned social theorist on consumerism and its impact on growth, innovation and strategy. As a consultant to corporate leaders in many of the world's most admired companies, Gerzema is a pioneer in the use of data to... Full Bio

Meg Gottemoeller (Moderator)
Executive Director of Member Engagement, Human Capital
The Conference Board

Meg Gottemoeller is responsible for bringing the entire range of expertise, research, and programs available from The Conference Board to serve the needs of its members. She oversees more than 40 major conferences and other meetings, 28 councils, ... Full Bio