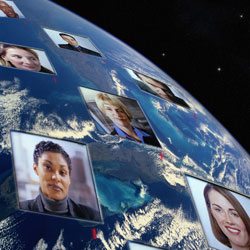 Conference KeyNotes
Leveraging Growth Capabilities in a Changing World
We are pleased to introduce Conference KeyNotes, a new offer from The Conference Board, providing the benefits of our signature conferences without the travel cost. Conference KeyNotes includes a webcast with video presentations from selected speakers, live Q&A and a written summary of the conference, including benchmarking data and attendees' planned action steps.
23 March, 2011 | (01 hr)
This Conference KeyNotes Webcast will include discussion of key findings that emerged from The 2010 Shared Services Conference. The Conference was themed: "Driving Strategic Value and Leveraging Growth Capabilities in a Changing World."
The discussion will include:
Shared Services as a Strategic Business Transformation Enabler
Building the Framework for Shared Services
Assessing Insourcing vs. Outsourcing
Participants will have the opportunity to pose questions to the speakers.
Who Should Attend:
Executives responsible for Shared Services and Outsourcing.
Speakers
Cheryl F. Zima
Vice President, Human Resources
Ministry Health Care

Cheryl Zima is Vice President Human Resources for Ministry Health Care based in Milwaukee, WI. Cheryl joined Ministry Health care in 2004 to initiate the human resources shared services organization. She is responsible for HR Client Se... Full Bio

Eleodor Sotropa
Associate Director, Global Business Services
Procter & Gamble

Mr. Eleodor Sotropa is Associate Director, Global Business Services, and has global responsibility for Mobility, PC Computing and IT Support for The Procter & Gamble Company. GBS is a global shared services organization responsible for Compute... Full Bio

Carol Hickman
Assistant Vice President, Service Innovation
CIGNA Healthcare

Carol has worked in the healthcare industry since 1979. She has been with CIGNA since 2006 leading Service Innovation and Customer Experience in Service operations. Before working at CIGNA, Carol worked at hospital and physician managed... Full Bio

Pete Quigney (Moderator)
Program Director
The Conference Board

Pete brings over 30 years of financial and management experience to the council. Some of Pete's areas of expertise include analysis and budgetary processes, as well as global sourcing. Pete began his career as a financial analyst for Electronic D... Full Bio