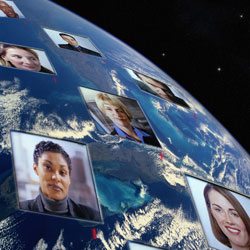 Conference KeyNotes
Executive Compensation: What Shareholders Really Want
We are pleased to introduce Conference KeyNotes, a new offer from The Conference Board, providing the benefits of our signature conferences without the travel cost. Conference KeyNotes includes a webcast with video presentations from selected speakers, live Q&A and a written summary of the conference, including benchmarking data and attendees' planned action steps.
11 February, 2011 | (01 hr)
This Conference KeyNotes Webcast will include video clips of two sessions from The Conference Board 2010 Executive Compensation Conference.
What Shareholders Really Want from Compensation Committees
Look Before You Leap: Learnings from the Last Round of Proxy Filings
A panel of experts will discuss the issues and audience members may pose questions to the panel.
Who Should Attend:
Executives responsible for Executive Leadership Development, Executive Compensation, Executive Benefits
Speakers
David Chun
Chief Executive Officer
Equilar

David has led Equilar since its inception to become one of the most respected and trusted names in the executive compensation industry and has been recognized as one of the "100 Most Influential Players in Corporate Governance" by the Nation... Full Bio

Patrick S. McGurn
Special Counsel
Institutional Shareholder Services, Inc.

Patrick S. McGurn is Special Counsel at RiskMetrics Group (RMG). As the recognized standard in financial risk management, RMG has earned the trust and respect of over 2,300 institutional investor clients, including a broad range of investment mana... Full Bio

Anne Sheehan
Director of Corporate Governance
California State Teachers' Retirement System

Ms. Sheehan is the Director of Corporate Governance for the California State Teachers' Retirement System (CalSTRS), the largest teacher's public pension fund in the USA, where she is responsible for overseeing all corporate governance ... Full Bio

Steven E. Hall (Moderator)
Managing Director
Steven Hall & Partners

Steven Hall is a founding Partner and Managing Director of Steven Hall & Partners. He has consulted for more than 30 years with senior management and Board Compensation Committees in planning and implementation of senior executive compen... Full Bio