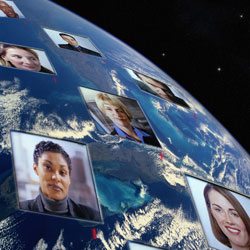 Conference KeyNotes
Succession Management: Leaders for Pivotal Roles
We are pleased to introduce Conference KeyNotes, a new offer from The Conference Board, providing the benefits of our signature conferences without the travel cost. Conference KeyNotes includes a webcast with video presentations from selected speakers, live Q&A and a written summary of the conference, including benchmarking data and attendees' planned action steps.
26 January, 2011 | (01 hr)
This Conference KeyNotes Webcast will include video clips and live discussion of a session delivered at The 2010 Succession Management Conference. Senior executives from Prudential Financial will share insights on identifying and preparing leaders for pivotal roles.
Participants will have the opportunity to pose questions to the speakers.
Who Should Attend:
Executives responsible for talent management, leadership development, succession management, executive coaching.
Speakers
Dr. Raoul J. Buron, Jr.
Vice President & Chief Learning Officer
Prudential Financial

Raoul J. Buron is Vice President & Chief Learning Officer for Prudential Financial. In this role, he is the chief architect of learning and leadership development strategies that support the company's business groups and corporate functions. B... Full Bio

Ms. Sharon M. Wright
Vice President, Human Resources International Division
Prudential Financial

Sharon Wright has human resources responsibilities for the International Division of Prudential Financial, which currently has approximately 20,000 employees in 11 countries, including the United States. She moved into this position in December o... Full Bio

Meg Gottemoeller (Moderator)
Executive Director of Member Engagement, Human Capital
The Conference Board

Meg Gottemoeller is responsible for bringing the entire range of expertise, research, and programs available from The Conference Board to serve the needs of its members. She oversees more than 40 major conferences and other meetings, 28 councils, ... Full Bio