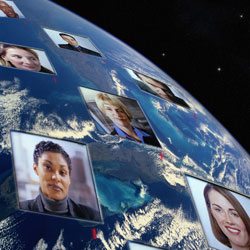 Conference KeyNotes
Leadership Development with Dr. Ralph Shrader, CEO, Booz Allen Hamilton
We are pleased to introduce Conference KeyNotes, a new offer from The Conference Board, providing the benefits of our signature conferences without the travel cost. Conference KeyNotes includes a webcast with video presentations from selected speakers, live Q&A and a written summary of the conference, including benchmarking data and attendees' planned action steps.
02 December, 2010 | (01 hr)
This Conference KeyNotes Webcast will include video clips and live discussion of a keynote address delivered by Dr. Ralph Shrader, CEO, Booz Allen Hamilton at The 2010 Leadership Development Conference. Dr. Shrader shares insights on what it takes to develop agile leaders who capture the hearts and minds of followers. Leadership and Talent Management executives will discuss the concepts put forth by Dr. Shrader.
Participants will have the opportunity to pose questions to our expert panelists.
Speakers
Larry Kaye
Senior Vice President, Talent Management,
Fidelity Investments Human Resources

Larry Kaye is an SVP for Fidelity Human Resources leading the Talent Management Center of Excellence for the firm. He is responsible for the design, development, and delivery of all management and leadership development programs, talent and succes... Full Bio

Conee Biggs
Director - Global Talent Management and Planning
Medtronic, Inc.

Conee Biggs is the Director of Global Talent Management and Planning at Medtronic. She is responsible for leading the development and implementation of talent management processes, systems, and tools with particular focus on ensuring the organizat... Full Bio

Russell Morris (Moderator)
Vice President, Human Resources
The Conference Board

Russell Morris is vice president of human resources and a member of the executive committee of The Conference Board. He joined The Conference Board in July 2007 to lead its Human Resources and Business Operations Councils. He has also developed Th... Full Bio