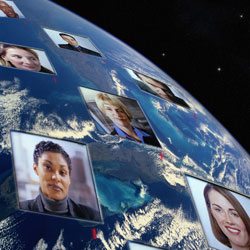 Conference KeyNotes
Executive Compensation: What the Board Needs/ Wants from HR
We are pleased to introduce Conference KeyNotes, a new offer from The Conference Board, providing the benefits of our signature conferences without the travel cost. Conference KeyNotes includes a webcast with video presentations from selected speakers, live Q&A and a written summary of the conference, including benchmarking data and attendees' planned action steps.
18 October, 2010 | (01 hr)
This Conference KeyNotes Webcast will include video clips from the Keynote Address entitled, "What the Board Needs/ Wants from HR," delivered by Paul R. Charron, Chairman of the Board, Campbell Soup Company at The Conference Board 2010 Executive Compensation Conference. A panel of experts will discuss the issues raised in Mr. Charron's address.
Speakers
Nancy Reardon
Chief Human Resources and Communications Officer
Campbell Soup Company
Compensation and Audit Committee Member
Warnaco

Nancy Reardon is Senior Vice President and Chief Human Resources and Communications Officer and is responsible for overseeing the global human resources and communications functions for Campbell Soup Company and its19,000 employees. Prior to joini... Full Bio

Michael J. Berthelot
Compensation Committee Chair
Fresh Del Monte Produce, Inc.
Compensation Committee Member
Pro-Dex, Inc.

Michael J. Berthelot is the founding Principal of Corporate Governance Advisors Inc, a provider of corporate governance audits, consulting and evaluation services to public company boards of directors and is also CEO of Cito Capital Corporation, a... Full Bio

Robert D. LeBlanc
Lead Director
Church & Dwight Co., Inc.

Bob is a retired Chief Executive Officer with experience in the chemical and manufacturing industries where he executed growth, turnaround, technology and supply chain strategies. He has more than 10 years experience in the consumer packaged... Full Bio

Larry G. Stambaugh
Chairman, President & CEO
Cryoport
Principal
Apercu Consulting

Mr. Stambaugh is presently the Chairman, President & CEO of Cryoport, Inc. CYRX, a public company commercializing a product that revolutionizes global frozen shipping by eliminating the use of dry ice. Mr. Stambaugh serves also as an adv... Full Bio

Yale D. Tauber (Moderator)
Program Director
The Conference Board
Principal
Independent Compensation Committee Adviser, LLC

Yale D. Tauber is the Principal of Independent Compensation Committee Adviser, LLC, and the program director of The Conference Board Executive Compensation Conferences.

... Full Bio