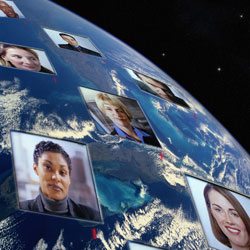 Conference KeyNotes
Customer Experience Management
We are pleased to introduce Conference KeyNotes, a new offer from The Conference Board, providing the benefits of our signature conferences without the travel cost. Conference KeyNotes includes a webcast with video presentations from selected speakers, live Q&A and a written summary of the conference, including benchmarking data and attendees' planned action steps.
12 May, 2010 | (01 hr)
This Conference KeyNotes Webcast will provide highlights of The 2010 Customer Experience Management Conference (March, 2010). Video footage of two headline presentations will set context for live questions and answers with the presenters.
This webcast will feature highlights from:
A Case Study in Customer Experience by Starbucks
Best Practices in Customer Experience Management: The Cleveland Clinic
Speakers
Howard Behar
Former President
Starbucks International and Starbucks North America

Mr. Behar is the former president of Starbucks North America and Starbucks International. He joined Starbucks in 1989 as vice president of sales and operations, and grew the retail business from 28 stores to more than 400, by the time he was named... Full Bio

M. Bridget Duffy M.D
Chief Experience Officer
ExperienceHealth, Inc.

Dr. Bridget Duffy is the Chief Experience Officer EXPERIAHEALTH, whose passion for defining and creating optimal healing environments for patients has been the focus of her work throughout her 20 year career. Most recently, she served as Chief Exp... Full Bio

Meg Gottemoeller (Moderator)
Executive Director of Member Engagement, Human Capital
The Conference Board

Meg Gottemoeller is responsible for bringing the entire range of expertise, research, and programs available from The Conference Board to serve the needs of its members. She oversees more than 40 major conferences and other meetings, 28 councils, ... Full Bio